Agile Project Manager for CODE Worldwide (Kyiv)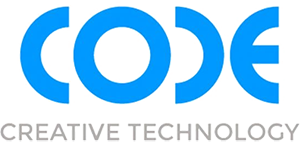 Code is a digital transformation business. We help our clients to invent a new future for their marketing through data and technology. We work at the intersection of technology, marketing, data, media and user experience. We offer our clients services in Transformation Consultancy, Data Engineering, Customer Experience Management technologies and Marketing Technology.
We also develop and maintain our own Forrester-recognised Marketing Technology solution, adZU, which is used by 10,000 businesses worldwide.
Our key clients include Best Western, Castrol, Christie's, Domino's, Jaguar Land Rover, L'Oreal, Mercedes-Benz, Mothercare, OMD, PHD, Samsung and Telstra. Code has a global presence and employees spanning nine cities, located in the UK, Europe, North America, China, Singapore and Australia. To learn more visit www.codeworldwide.com Code is the data and technology division of Omnicom Precision Marketing Group (OPMG) and provides technology and data innovation to agency brands RAPP, Proximity, Critical Mass, Organic, Javelin and Targetbase.
We are also the leading provider of technology and data solutions to Omnicom Media Group and responsible for the development of Omnicom's integrated technology solution. Culturally, Code is an innovative, fast moving, exciting, occasionally demanding place to work.
Description
On behalf of CODE Worldwide, Ciklum is looking for an Agile Project Manager for our team in Kyiv on full-time basis.
Responsibilities
Help the team to be self-organized;
Provides coaching on Agile values and practices while emphasizing continuous improvement.
Support and work closely with the Product Owner for grooming and product backlog maintenance;
Ensuring that the team is facilitated through sprint planning, stand-ups and retrospectives;
Facilitate issue resolution within the team;
Manages risks to the successful completion of the project. Identifies, classifies, prioritizes, mitigates and develops contingency plans for risks appropriately;
Ensure high throughput of development teams by identifying potential issues and roadblocks and working on preventing or eliminating them;
Inspire team and lead by example.
Clarifying product requirements and client needs, driving product implementation following its vision, working closely with engineering and product team (CSD, CC, PS) to ensure that the clients are happy.
Maintain effective communication and reporting according to CODE Way standards.
Working with team of plan, deliver in-time and within quality standards CRs and Support.
In case of ad-hoc issues be able to change and manage development team's priorities to ensure that the issue is fixed within defined timeframe.
Lead the process of the task level preparation.
Grow healthy "Be the client" culture in a team. Confluence link.
Create environment for growth of development team competencies and expertise via collaboration with a tech lead role representative and EA, SA.
Running people management practices: performance management, goals setting – SMART, Objective Key Results (OKR); feedback giving, Talent Management Framework (TDF), etc.
Comply with Ciklum Code of Conduct.
Requirements
Certified Scrum Master® (CSM) or equivalent
2 years or more experience of being dedicated, full-time Scrum Master (without mixing other roles)
Ability to effectively coach multiple teams.
Strong mediation and negotiation skills.
3+ years of software marketing/development/product management experience (e.g. as Product Owner, or Project Manager, or Tech Lead, or QA Lead, or BA).
Experience in managing both Product Development and/or Professional Services teams (3+ team-members).
Experience in managing or supervising the operations (support) is a plus.
Working experience with European/USA customers.
Advanced level of skills in any bugtracking system (for example, Jira).
Knowledgeable in technology. Previous experience of working with web products (.NET web products is a strong plus).
Business and System Analysis skills.
Higher education.
Desirable
Experience of managing several projects simultaneously keeping to budget and deadlines (working on 2-3 projects in one time) is a plus
Previous experience of working with fixed price project models
Experience with Advertising, Marketing and Social Media domain is a huge plus
Ex-QA is a plus.
Computer Science or Engineering degree a strong plus.
Personal skills
We are looking for a person with good people skills, who can inspire and lead teams and who knows when to step back and let the development team take the honour of their successes.
Personal maturity – high level of self-organization, time management and clear live values, ability to foresee problems before they happened.
Business understanding – ability to think from client point of view and apply solid judgement especially in case of ambiguity/lack of information.
Entrepreneurship – high level of result-orientation, responsibility and self-motivation.
Value orientation: business value in results
Fast learner, ability to learn new complex products and dependend systems fast, being curious.
Effective Communications: formal and informal communications.
What's in it for you
Get experience in the most complex product development environment
Ability to take a technicaldecision since CODE has independent production office in Ukraine with no technical control from London
Transparent career path: continuous professional growth from Intern to Senior Dev/QA/PM with the help of Skill Matrix.
Knowledge sharing: Dev Guilds, QA Guilds.
Education:

Tool: pluralsight.com
Education during working hours: 2 hours per week for SMART goals.

Remote work policy (conditions may apply):

1 day per week: work from home option is available.
1 month per year: work from any Code location is available (London, Sydney, NY, Malaga).

Fun:

Fruits on Fridays.
Team buildings: sub team-buildings due to a successful release, Spring party, Code Anniversary (August), Winter party.

Innovations:

AWS Sandbox to play with any Cloud technologies.
Hackathons