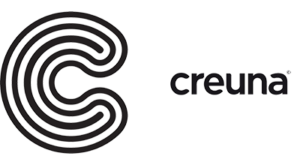 At Creuna, we are a partner that explores our clients' business opportunities from all angles. As a full service digital agency with a unique, interdisciplinary business concept and a leading position in Scandinavia, we cover everything in digital communication, from idea to action.
Our areas of work range from analytics, strategy, idea and concept, to design and technical implementation, as well as the ongoing improvement of our clients' solutions. We provide solutions to challenges in sales, marketing, branding and communication. And we create the digital solutions that make it easier for our clients to collaborate, produce and deliver, with an optimal use of resources.
Description
On behalf of Creuna (www.creuna.com) Ciklum is looking for an Agile Project Manager to join Kharkov team on a full-time basis. Applicant will work in a distributed cross-functional agile team with Web .NET solutions, based on the fresh technologies and trends.
Our Values:
Full transparency with our clients – we talk with Creuna clients directly and often have met them face to face.
High focus on Business value and Quality – we deliver results fast and don't make compromise on quality.
We build trustful and stress-less family atmosphere in the team. Ukraine and Danish colleagues have equal possibilities to work and grow professionally.
Responsibilities
Project planning and people allocation, manage project timelines.
Keep end clients informed about project status and progress.
Facilitate project meetings and manage team daily process.
Budget alignment, invoicing, various reports.
Ensure effective communication and collaboration in the team.
Requirements
Proven experience of working with Agile teams and managing projects using Kanban methodology.
Solid knowledge of Agile and Lean principles, Agile mindset, share ideas of Lean startup.
Technical background or experience of managing Web projects with understanding of required efforts from team to complete it.
Experience with project finance management.
Fluent English.
Familiarity with Jira is a plus.
What's in it for you
Challenges with making the team more predictable and even better performing.
Become a part of a senior self-organized team with experts in their field.
Various complicated projects for famous European companies built on the modern technology stack.
Have all the attributes of working in Denmark without leaving your motherland.