Agile Project Manager/Scrum Master for JustEat (Kyiv)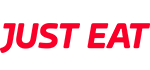 JUST EAT is the world leader in online takeaway ordering - processing millions of orders across 12 major markets, with a clear #1 position in all of these. We have achieved this by building a growing network of over 63,000 restaurant partners and continuing to commit major investment into our technology platform, our brand and our people. Just Eat is now firmly established as one of the UK's leading consumer brands, we are all about choice and are helping the nation 'find your flavour' as we embark on creating the world's greatest food community.
Following our IPO in 2014, Just Eat is now well established as one of the most successful, innovative and high growth technology companies in Europe, with year-on-year order growth of over 50%.
Our people are at the heart of everything we do. Globally we have 2500 Just Eaters. They embody our values: Make Happy, Razor Sharp and Big Hearted. We truly believe it's the people that make Just Eat the great company it is. We have an incredibly open culture. We're about making everyone feel comfortable, sharing ideas and trying out new things.
Description
On behalf of Just Eat, Ciklum is looking for an Agile Project Manager/Scrum Master for our team in Kyiv on full-time basis.
Responsibilities
Managing a number of team's delivery and process over time and how they combine to create a single experience.
Working with the team to define objective led metrics in concert with the stakeholders
Work with the delivery org to manage cross functional projects
Highlighting and addressing risks, issues, blockers and actions
Reporting on progress across multiple teams.
Kicking off and defining new initiatives as required
Rolling out our new products /services across the UK/global markets
Key capabilities
Proven expertise in working in an agile approach – examples of helping teams improve, setting and meeting objectives.
3+ years of experience on a Scrum Master role
Proven record of delivering initiatives (5+ years) in line with agreed value, quality and constraints and helping teams manage delivery towards objectives
into them in an agile working environment
Knowledgeable in agile project management approaches and can apply and coach effectively
Strong background in technology and agile delivery
Confident in the use of agile delivery tools and techniques that are appropriate for the situation
Has subject matter expertise in agile delivery or agile project management and is able to leverage experience of similar situations
Requirements
Able to build and maintain motivated teams, making sure there is an overall unified plan across multiple teams to work towards
Drive the success of projects using clear and confident methods of project delivery
Develop & manage agile cross-functional project plans
Proactively manage dependencies of varying complexity across stakeholders from technical, business and leadership teams potentially planning and feeding into larger programmes and portfolios
Coach team members
Facilitate continuous improvement and apply the most appropriate agile and lean tools and techniques for their environment
Understand and share best practice, ensuring all relevant learnings from roll out are shared with Technology and Stakeholder teams, across markets
Balance objectives and can redeploy people and resources as priorities change
In-depth knowledge of agile and other methodologies
Ability to analyse data and to provide appropriate metrics to stakeholders
Proactively manage risks, people and budgets where required
What's in it for you
We'll believe and trust in you and your abilities. So you and your team will have the authority to make the technical decisions you need to meet your responsibilities to the rest of the platform and company.
An environment in which good, evidence-based arguments are always listened to, and will win out.
An open, friendly and fun environment; we have a relaxed dress code and regular social events.