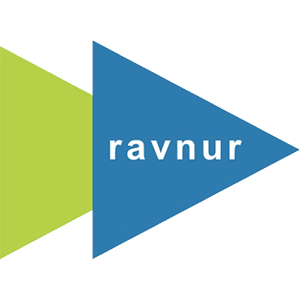 Ravnur is small, aggressive and focused on delivering the best technology available. Global companies such as Warner Brothers, Xerox, eBay, Microsoft and Air New Zealand depend on Ravnur to deliver video to their employees and partners around the world. Cognitive services are the cutting edge of video technology. A position with Ravnur gives you the opportunity to work with the latest technologies such as face and emotion recognition, object recognition in videos, machine learning, and other cognitive services that power Ravnur solutions for the world's largest media companies.
Ravnur develops and sells video content management and delivery software solutions to large (greater than 10,000 employees) corporate and government customers. Ravnur's headquarters are in the US and its development center is in Munich Germany. The Ravnur Enterprise Video Platform is written primarily in .net C# and is based on the Microsoft Windows Azure cloud environment, which gives it the degree of flexibility, reliability and global reach that customers need. Ravnur's main focus is on fulfilling the corporate customer's needs around internal video on demand.
Description
On behalf of Ravnur, Ciklum is looking for  Back End .NET Developer to join their Dnipro team on a full-time basis.
In your position you will be responsible for designing and developing a completely new product leveraging Ravnur's high performance, high availability cloud-based video platform and Microsoft Azure.
Responsibilities
Utilizing Azure services ranging from Azure Functions to Cognitive Services to Media Services
Defining the architecture for delivering improvements to Ravnur's suite of video content management solutions while planning for high availability, performance, and scalability
Collaborating with other developers on the team by providing technical guidance and code reviews
Requirements
5+ years of web development experience building and running large scale, production web applications
4+ years of experience with ASP.NET MVC, Web APIs, C#, and the .NET Framework
Experience with Elasticsearch, Docker, Redis, RabbitMQ and similar technologies a plus
Experience designing and implementing API gateways a plus
Good verbal and written communication skills
Personal skills
Great problem solving abilities
A passion for writing software
Ability to quickly adapt to new technologies
Blend of passion, creativity, and attention to detail
What's in it for you
Unique working environment where you communicate and work directly with client
Variety of knowledge sharing, training and self-development opportunities
State of the art, cool, centrally located offices with warm atmosphere which creates really good working conditions