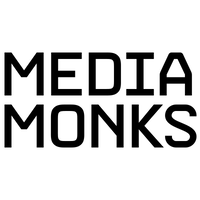 MediaMonks is a global creative production company. We partner with clients across industries and markets to craft amazing work for leading businesses and brands. Our integrated production capabilities span the entire creative spectrum, covering anything you could possibly want from a production partner, and probably more.
From creative campaigns and content to bespoke development and design, MediaMonks works above the line and below the fold at the intersection of creativity and technology. We operate across teams, time zones and technologies with an incredible in-house team of 900+ Monks. Our work is recognized by advertising and craft awards around the world, producing 128 Cannes Lions and over 225 FWAs to date.
Founded in 2001 and rooted in digital, you can find us anywhere on the Web as well as in San Francisco, Los Angeles, New York, Mexico City, Buenos Aires, São Paulo, London, Amsterdam, Stockholm, Dubai, Singapore and Shanghai.
In 2018, MediaMonks joined forces with S4 Capital to build out the production platform of the future. Under the direction of Sir Martin Sorrell, we're increasing our firepower on all fronts, adding more Monks, monasteries and capabilities such as digital media buying and first-party data.
Description
On behalf of Ciklum Support Center, Ciklum is looking for a QA officer to join the Dnipro team on a full-time basis.
As a part of Ciklum, you will be performing QA on behalf of one of our clients MediaMonks for it's existing customers according to a brief.
Responsibilities
Analyze project briefing & requirements, communicate gaps in briefing and requirements;
Prepare test cases;
Confirm the relevant Browser/ Platform/ Device Matrix (BPDM);
Perform visual, functional & performance QA, against test cases and the agreed BPDM;
Report bugs in JIRA or another agreed platform;
Analyze & clarify change requests (CRs). Adjusts test cases based on the CRs;
Ensure sign-off of a delivery from a producer or developer for testing;
Assist in reproducing reported bugs, provide description of defects cause-effect;
Re-test a product, re-open issue, perform acceptance testing for final QA sign-off;
Perform acceptance/post-release testing after delivery to production;
Provide support during emergency troubleshooting (reproducing, testing fix, acceptance testing on staging & production environments).
Requirements
Basic knowledge of QA theory and standards;
Knowledge of JIRA or any other task management & tracking tool;
Experience as a QA officer is a plus;
Experience in Photoshop is a plus;
English: upper-intermediate.
Personal skills
A systematic, fast and accurate worker;
A team-player, willing & able to work hard and do over-time;
A professional & easy communicator;
Eye for detail, high level of accuracy;
PC literate, fast & accurate worker.
What's in it for you
A great, international team to work with;
A chance to work on world-class campaigns, for global advertisers;
Business trips to our headquarters in the Netherlands;
Continuous learning & professional development.
Client video presentation