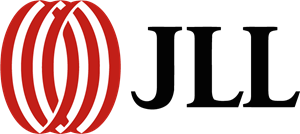 JLL is a leading financial and professional services firm that specializes in real estate and investment management. A Fortune 500 company, JLL helps real estate owners, occupiers and investors achieve their business ambitions. In 2017, JLL had revenue of $7.9 billion and fee revenue of $6.7 billion; managed 4.6 billion square feet, or 423 million square meters; and completed investment sales, acquisitions and finance transactions of approximately $170 billion. At the end of 2017, JLL had nearly 300 corporate offices, operations in over 80 countries and a global workforce of 82,000, serving the local, regional and global real estate needs of those clients, growing our company in the process. In response to changing client expectations and market conditions, we assemble teams of experts who deliver integrated services built on market insight and foresight, sound research and relevant market knowledge. We attract, develop and reward the best, and most diverse, people in our industry, challenging them to develop enduring client relationships built on quality service, collaboration and trust. As of December 31, 2017, LaSalle had $58.1 billion of real estate assets under management.
We are in business to create and deliver real value for clients, shareholders and our own people in a complex world that is constantly changing.
JLL is the brand name, and a registered trademark, of Jones Lang LaSalle Incorporated.
For further information, visit www.jll.com
Description
On behalf of JLL, Ciklum is looking for a Data Analyst to join the Malaga team on a full-time basis.
This is an exciting and unique opportunity to join our global Technology Data & Information Management organization.   We are seeking candidates that are self-starters who can work in a diverse and fast-paced environment that can join our team immediately.
Responsibilities
Develops, executes and monitors simple to moderately complex data management / analytic processes to support ad hoc data and information delivery for assigned projects.
Assists in the development and maintenance of production data management, data integration and reporting processes.
Tests and monitors data & information management processes to ensure data quality and consistency in support of business initiatives.
Manages the identification, prioritization and remediation of data quality issues.
Engages with colleagues and internal customers to understand business requirements, and to support the accurate business usage and interpretation of JLL data.
Develops documentation and data flow diagrams to maintain accurate metadata and data lineage.
Participates in the design and development of technical solutions to ensure that business requirements are satisfied.
Performs data discovery to understand data values and relationships in new data sources.
Requirements
Bachelor's degree in Information Science, Computer Science, Mathematics, Statistics or a quantitative discipline in science, business, or social science. Advance degree and/or 1-2 years of experience in the fields of information science, computer science or analytics preferred.
Knowledge of standard analytical, reporting and programming languages and their application (such as SQL, SAS, SPSS, R, Python, VBA, SSRS, Cognos, Tableau, Power BI etc.)
Understanding of data and systems engineering concepts to effectively integrate and analyze data to develop actionable business information deliverables.
Some experience working with mainstream CRM platform such as MS Dynamics or Salesforce.
Able to think logically, organize work flows efficiently, and solve problems independently.
Reliable, self-motivated, and self-disciplined individual capable of executing on multiple projects simultaneously within a fast paced environment.
Capability to self-learn new software applications and programming languages.
Effective written and verbal communication skills, including technical writing.
What's in it for you
Unique working environment where you communicate and work directly with client;
Variety of knowledge sharing, training and self-development opportunities;
Competitive salary;
State of the art, cool, centrally located offices with warm atmosphere, which creates good working conditions.