Junior/Middle Dynamics CRM Developer for JLL (Malaga)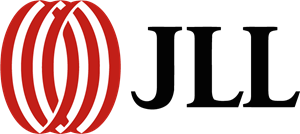 JLL is a leading financial and professional services firm that specializes in real estate and investment management. A Fortune 500 company, JLL helps real estate owners, occupiers and investors achieve their business ambitions. In 2017, JLL had revenue of $7.9 billion and fee revenue of $6.7 billion; managed 4.6 billion square feet, or 423 million square meters; and completed investment sales, acquisitions and finance transactions of approximately $170 billion. At the end of 2017, JLL had nearly 300 corporate offices, operations in over 80 countries and a global workforce of 82,000, serving the local, regional and global real estate needs of those clients, growing our company in the process. In response to changing client expectations and market conditions, we assemble teams of experts who deliver integrated services built on market insight and foresight, sound research and relevant market knowledge. We attract, develop and reward the best, and most diverse, people in our industry, challenging them to develop enduring client relationships built on quality service, collaboration and trust. As of December 31, 2017, LaSalle had $58.1 billion of real estate assets under management.
We are in business to create and deliver real value for clients, shareholders and our own people in a complex world that is constantly changing.
JLL is the brand name, and a registered trademark, of Jones Lang LaSalle Incorporated.
For further information, visit www.jll.com
Description
On behalf of JLL, Ciklum is looking for a CRM Dynamics Developer to join Malaga team on a full-time basis.
We are currently in the process of forming a new Microsoft Dynamics scrum team of five people, who will be responsible for developing and maintaining the core property platform. The initial development has been completed and rolled out to 4 countries out of 27 within EMEA. Working closely with the EMEA product owner and business team, you will be responsible for developing core reusable features, along with bespoke customisations at a country level. In addition, you will work closely with other development scrum teams that covers, Data, Mobile & Web development of which all consume data from the CRM. We need a developer working closely with the business product team and other towers within our organisation covering Infrastructure, Security, Support & Architecture.
Responsibilities
MS Dynamics 365 Core Online Development;
MS Dynamics 365 Core Online Customisation;
Developing plugins, custom workflow activities and services that integrate with CRM;
Full ownership of the software lifecycle from interpretation of requirements to testing and deployment to production;
Ability to liaise with client management and technical staff and be face-of-the-company in respect of technical and developmental matters;
Creates and maintains all documentation relating to development process and procedures;
Ensuring sprint deadlines are achieved and service quality and client expectations are met or exceeded;
Perform coding on more complex problem, mapping, workflows and unit testing including the facilitation of code reviews;
Translates business requirements into functional / technical specifications; oversees implementation of these specifications;
Write technical documentation describing how data will be transformed including the Solution Definition document and Technical Design document; ensure documentation is aligned to the Functional Requirements and uses document templates that meet SDLC standards;
Ensure system alignment to Enterprise Architecture policies and best practices; ensure that process methodologies are followed in system development;
Manage day to day technical challenges and communicate to project manager any risks or issues associated with the development activities;
Assist Project manager with the estimation of technical timelines and allocation of the technical resources to specific task.
Requirements
Fluent in English;
Experience in working projects in an Agile Scrum environment;
Demonstrated experience in designing usable interfaces for multiple platforms;
Familiarity with design techniques, such as, storyboarding, user research and wireframes required;
CRM Developer;
Microsoft Dynamics CRM;
C#;
MS SQL;
SSIS;
TFS 2015 2017;
Visual Studio 2015 & 2017;
.NET, MVC, ASP;
HTML, Angular, Javascript;
Proven track record of successfully delivering software in a commercial environment;
Ability to fully test and debug applications at all levels;
Worked previously in an agile environment – Scrum preferred;
3+ years of hands on experience in software development & delivery;
Excels at working collaboratively with IT staff on development, troubleshooting, and other technical efforts ;
Working in an agile scrum environment;
University degree with IT related specialisation or relevant work experience.
What's in it for you
Work in an environment made by people who wants to drive technology and not to follow;
Your opinion matters;
Great team;
Great place to make products customers love;
State of the art, cool, centrally located office with warm atmosphere which creates good working conditions;
Competitive salary.