DBA/BI Engineer for Mercedes pay (Kyiv)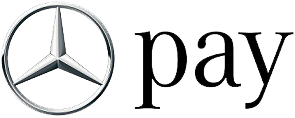 Mercedes Pay S.A. is a young, innovative start-up in the field of mobile/online payment. Our goal is to establish the new standard for payment processes. 'Mercedes pay' is the electronic payment system for services provided by the Daimler Group. It is a fundamental component of Daimler's mobility and digitalization strategy. As a part of the Daimler group, we are ambitious to make the products and services that Daimler offers even more appealing with the new payment system.
Description
On behalf of  Mercedes Pay, Ciklum is looking for DBA/BI Engineer to join Kyiv team on full-time basis.
Become a part of Agile team delivering digital payment platform for Mobile Payment, E-Money Solutions, crypto currencies and Voucher & Loyalty Solutions to serve every kind of business based on modern web Java technologies, such as Java 8, Spring Boot, Spring MVC, Spring Security, Kafka, Discovery, PostgreSQL, MongoDB, Gradle etc.
Responsibilities
You will be responsible for production support of the Business Intelligence Reporting environments, performance tuning. Design and implement reporting and analytical solutions, including both the design of table structures and the processes used to populate those structures with data from internal and external sources.
Requirements
Proven experience in PostgreSQL:

good skills in general DBA activities: users, roles, profiles, permissions, data export / import
good skills in general performance tuning (indexes, stats, be able to suggest indexes, logical table organization etc)
strong skills in logical and physical data organization: operating system kernel/IO tuning, RAID setup, data files and WALorganization, etc
strong skills in Postgres specific performance tuning: CPU, memory, disk storage params
strong skills in replication, clustering, high availability
strong skills in PG troubleshooting, PG monitoring
advanced SQL

1+ years' experience in Java EE (ver. 7+)
Demonstrated ability to understand and discuss technical concepts, schedule tradeoffs, and evaluate opportunistic new ideas with technical employees
Upper-Intermediate English
Desirable
Expertise in data mining, data management, reporting, and SQL queries
Experience creating data models and/or business measurements from scratch to support product feature development
Experience implementing big data technologies such as Hadoop and MapReduce
Personal skills
Ability to adapt quickly to the changes on the project
Proactive person
Attentive to details
Quick learner
Strong team player
What's in it for you
Unique working environment where you communicate and work directly with client
Usage of the latest technologies and tools to develop and deliver amazing products
State of the art, cool, centrally located offices with warm atmosphere which creates really good working conditions
Medical insurance