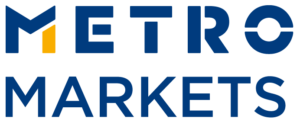 Metro Group is the top-5 largest retailer in the world. We are honored to be a partner to build brand-new eCommerce Marketplace platform and make our client #1 digital eCommerce provider in Europe.
Our client has incredible expertise in physical sales, as well as successful eCommerce business in Germany. New commercial platform is part of strategic roadmap to bit global marketplace providers like Amazon/eBay in selected market segments and leverage strong world-wide branding, 20+ millions of existing offline clients, dedicated field-force sales in Europe and well-established logistics, delivery and client-support network.
The platform assumes to host 10+ high-load cloud-based product applications, managed end-to-end by dedicated teams (including Product Owner on client side /Germany/, and full cross-functional teams on Ciklum side /Kiev/). Ciklum team encounters 100+ employees for this project which is planned for 18 months at least. First public-beta release is planned for Sep 1, 2019. Our delivery started in September 2018 and current team size is 50 employees.
Description
On behalf of Metro, Ciklum is looking for a Delivery Lead to join the Kiev team on a full-time basis.
In the Delivery Lead role, you will support the POs on key product initiatives to enable our product teams deliver success by leveraging the appropriate Lean/Agile methodologies (Kanban/Scrum etc.) to ensure predictable, quality delivery while maintaining a focus on the continuous improvement of the team.
The Delivery Lead will optimize team productivity by removing impediments that may obstruct the pursuit of our product teams goals and by preserving flexibility and ability to rapidly respond to changes on the team.
Responsibilities
Delivering successful tech products or platforms
Lead the collaborative, dynamic planning process – prioritizing the work that needs to be done against the capacity and capability of the team
Organize / moderate regular meetings / platforms to review the progress and re-align to the changing outside world (quarterlies, monthlies, bi-weeklies etc.)
Run the program Kanban board and associated process (ie. cross tribes) to create transparency, identify and solve issues, dependencies and risks
Establish solid relationships with the Product Owners at the tactical level, ensuring the cards/tickets are created and synchronized with the electronic ticketing system (unless everything is only managed on a virtual board anyway)
Aligning with the scrum masters to ensure hand in glove collaboration
Ensure all products are built to an appropriate level of quality for the stage (alpha/beta/production) and enable CI/CD
Proactively identifies impediments and appropriately resolves using network of peers and formal channels (including escalation if required)
Being there everyday so keep momentum
Creating transparency for teams and stakeholders
Provides visibility into delivery targets, commitments and progress
Collecting the metrics, drew the Cumulative Flow Diagram, and organized the big retrospective
Create transparency on progress, blockers and risks for stakeholders incl. Management
Using agile methodology (e.g. SAFe)
Deliver projects and products using the appropriate agile project management methodology, learning & iterating frequently
Supports team's automation (testing, pipelines, deployments)/DevOps journey
Utilizes team feedback and metrics (quality, delivery rate, etc.) to identify areas of opportunity and works with team to continuously improve
Innovates with practices and frameworks through experimentation to improve the team and their delivery
Coaches the team to improve collaboration and self-organization
Integrates Lean principles into team practices and work products
Acts as an Lean mentor/coach to other team leads (or "scrum master" roles)
Requirements
Ability to thrive in dynamic environments with multiple changing priorities
Extensive problem analysis and resolution, impact verification, troubleshooting, coaching, and facilitation experience
3+ years' experience in Scrum master or equivalent role applying lean, agile and DevOps principles
Strong technical understanding/experience (webstack, docker, lamp)
Excellent written and verbal communication skills
Proven ability to influence cross-functional teams without formal authority
Samples of effective project communication delivered in the past
Feels at home in Ukrainian work environment (native speaker) with remote stakeholders
English OR German language skills is a must
Personal skills
Strong verbal and written communication skills with a demonstrated experience engaging and influencing a range of stakeholders, including senior executives
Innovation and strategical thinking
Strategical thinking
Solid organizational and management skills
What's in it for you
International working environment
Variety of knowledge sharing, training and self-development opportunities
Business trips
Competitive salary