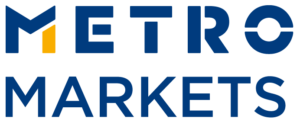 Metro Group is the top-5 largest retailer in the world. We are honored to be a partner to build brand-new eCommerce Marketplace platform and make our client #1 digital eCommerce provider in Europe.
Our client has incredible expertise in physical sales, as well as successful eCommerce business in Germany. New commercial platform is part of strategic roadmap to bit global marketplace providers like Amazon/eBay in selected market segments and leverage strong world-wide branding, 20+ millions of existing offline clients, dedicated field-force sales in Europe and well-established logistics, delivery and client-support network.
The platform assumes to host 10+ high-load cloud-based product applications, managed end-to-end by dedicated teams (including Product Owner on client side /Germany/, and full cross-functional teams on Ciklum side /Kiev/). Ciklum team encounters 100+ employees for this project which is planned for 18 months at least. First public-beta release is planned for Sep 1, 2019. Our delivery started in September 2018 and current team size is 50 employees.
Description
On behalf of Ciklum Digital and Metro Group, Ciklum is looking for a DevOps Team Lead to join Kyiv team on a full-time basis.
Role Overview:
DevOps is the fusion of development and operations practices. The Central DevOps team are an enabler, our primary goal is supporting the development teams so that code flows from developers to production quickly and safely. We do this by providing a common set of tools that that the others teams use.
The DevOps lead must be passionate about getting code into live service in a stress free manner. The DevOps Lead manages and oversees all activities in the Metro-Market's Central DevOps team and plays a leading role with the development teams. The DevOps team's primary goal is to define, build and support the business's Deployment Pipeline and the infrastructure on which the applications run. The pipeline supports the team's primary goal of enabling the development teams to rapidly and safely ship code to all environments (including production) quickly and efficiently. The lead will need to measure, identify and remove bottlenecks to continually improve the Deployment Pipeline. This will include providing visibility of the process so that teams are constantly aware what state their code is in.
The DevOps Lead is a demanding role, the occupant must be capable of leading cross-functional teams in a hands-on manner to investigate complex issues and support the resolution across the platform as well as playing a leading role in software / platform / application architectural evolution.
It is likely that the DevOps lead has extensive programming experience and has also worked in operations teams managing live services. The lead will demonstrate excellent troubleshooting skills and has excellent knowledge of monitoring and alerting.
Responsibilities
Create an automated Deployment Pipeline to ship applications and infrastructure to production:

Collaborate with developers, QA to architect and build the pipeline
Provide clear reporting of the pipeline's to all teams
Support the teams to use the pipeline
Troubleshoot issues and remove blockers with the pipeline to maintain flow
Measure the pipeline and use this data to prioritise work to continually improve it

Provide centralised monitoring, logging, reporting and alerting tooling that the development teams integrate with
Collaboration with Dev and QA teams in:

Resolving issues and clearing blockers
Priorities changes
Providing environments
Release flow refinements
Quality gates implementation refinements
Versioning refinements

Team management:

Tasks decomposition and prioritization
Review quality of DevOps team deliverables
Protecting the team from unnecessary interruptions and distractions
Organisation and facilitation of standard scrum meetings
Establishing an environment where the team can be effective
Ensuring a good relationship between the team and product owner as well as others outside the team
Status reporting including key risks and issues
Facilitating the backlog grooming and estimation process
Participate in demonstrations to Customer
Demonstrate to the development teams and customer each sprint the continual improvement made by the DevOps team
Deliverables:
Deployment Pipeline architecture and design and agree with stakeholders
Central Monitoring, logging, reporting and alerting architecture and design and agree with stakeholders
Groomed, prioritised team backlog supporting points above
Document working processes for the DevOps team
Meeting Minutes
Agreements between BE, FE, Platform, QA teams
Requirements
Docker, Kubernetes and git experience as a must;
Terraform experience as a must;
Experience in automation builds and tests for node.js, php;
Experience in CI/CD automation tools (Jenkins/Terraform/Gitlab CI/others);
Experience with code quality tools;
Experience with microservices design;
Strong knowledge of best DevOps practices and methodologies;
Experience in logging and application monitoring tools;
Experience with Google Cloud (preferable) or with AWS.
Personal skills
Influential over design and development strategy;
Collaborative and supportive of other teams;
Able to embed DevOps best practice in all teams and calling out where this is not being followed;
Observant and uses of data to make evidence based decisions with a view to continually improving the flow of code from developers to Production;
Responsible;
Honest;
Empathetic;
Self-Managed;
Respected and inspiring;
Sociable.
What's in it for you
We offer you an agile environment with startup mentality, no bureaucracy, flat hierarchies as well as courage and trust to evaluate new approaches. We value personal interaction so project presumes frequent client visits to Kiev, as well as business trips to Germany for Development team, not just managers.