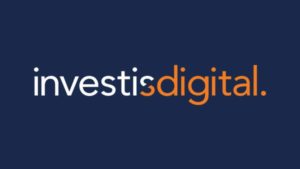 Investis is a unique player in the digital communications market, and continues to strengthen and grow.
If you share our passion, energy and a drive for excellence, you'll enjoy our fast-moving, vibrant environment.
You'll be collaborating with talented people and teams including designers, account managers, strategists and developers across our international offices.
To be honest, it can get a bit hectic at times, but in our business you wouldn't expect anything less as we challenge ourselves to be the best.
You'll be joining a team of digital communications professionals who combine expertise, technology and service to create award-winning solutions. You'll be making new friends too.
We're a welcoming bunch where ideas are valued. Everyone is actively encouraged to develop their careers. We're committed to helping you grow, professionally and personally.
Description
On behalf of Investis Digital, Ciklum is looking for  Drupal Technical Architect to join our Kyiv team on a full-time basis.
It's an exciting opportunity to become an active part of digitizing our world and join the Drupal team. As a Drupal Technical Architect you will be responsible for maintaining technical expertise in Drupal, PHP and related technologies by keeping abreast with changes in technology, product releases, AWS platform, Apps Servers, Database servers, load balancing, DB performance tuning etc.
You will also define best coding standards, coding guidelines and make sure it is followed strictly. Evaluate & Define architecture and framework for legacy applications migration, upgradation and major development projects. Ensure Industry best practices are implemented. As well as work with Infrastructure and Application development teams to solve cross-functional design issues.
We are looking for people, who have passion to drive innovation, product differentiations and technical mentoring and capable of learning new trends and technologies.
Responsibilities
Design technical solution for given business requirement;
To lead the Investis Drupal Platform from technology stand point of view and provide technical input to Product Manager;
To define Technical approach and framework for new/complex projects and ensure technical implementation is carried out within defined framework;
Design solutions for complex business requirements;
Designing core software components and frameworks and technology roadmap in line with the business strategy;

Evaluate alternatives, and process requirements.
Participate in Infrastructure planning and security definitions.
Recommend best practices for application development
Architect highly scalable software solutions.
Deliver projects on-time and to specification with quality

Define reusable components/frameworks, common schemas, standards to be used and tools to be used;
Follow trends in technology and have a point of view Define and own end -to -end Architecture from definition phase to go -live phase;
Clear understanding of Web standards and well versed in web performance tweaking.
Requirements
Experience in defining and realizing end -to -end Solution Architecture for large and complex systems is required Must have over 8 years of experience in IT including at least 3 years in Architecture roles using Drupal.
Preferred: extensive work Experience in PHP and Other related technologies Deeper expertise in defining and realizing end -to -end Solution Architecture for large systems.
At least 3 years in Architecture roles using one or multiple CMS Experience in Architecture and technical landscapes
Should possess architecture and development experience on (in order of priority): Drupal, Any other Drupal based CMS Architecting experience on external systems integration with CMS Experience in working with enterprise search, Analytics, Personalization Experience in designing multichannel distribution and social channels Experience in working with Drupal framework and familiarity with best practices
3-5 years of experience in implementing complex Product Services/Cloud based Software Services/Solutions in highly virtualized environments
Must have handled at-least 2 large programs in Cloud Based Services Development & Deployment as an Enterprise System Architect involving various Cloud and integration technologies.
 Able to work independently and mentor team members.
Should have experience in defining system architecture for large Software Based Services using Cloud technology. Should have experience in defining architecture for Cloud based Services and data analytics applications.
Exposure to following technologies
Drupal 7/8
PHP
MySQL/MariaDB
Varnish/MemCache etc.
AWS/Azure
Docker
Twig/Symphony
Gulp/SASS/SCSS/Grunt
HTML/CSS/Javascript
Personal skills
Be an excellent communicator, both written and oral with solid exposure over English;
Be organized, resourceful, confident, proactive and self-starter;
Able to work independently and mentor team members;
Great communication skills;
Fluent English.
What's in it for you
Career growth opportunities;
Friendly collaborative teams and enjoyable working environment;
Professional skills development and training programs;
Dynamic and challenging tasks;
Continuous self-improvement;
State of the art, cool, centrally located offices with warm atmosphere which creates really good working conditions;
Long-term employment with 20 working-days paid vacation and other social benefits.