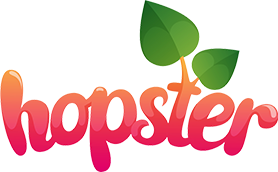 Hopster mission is to make screen time a win-win for parents and children. We do that by helping kids to learn through the shows they love, striking a balance between learning and fun. As one of the top-ranking kids apps on the App Store in 20 countries and counting, one of the App Store's Best of 2015 and 2016 selection, as well as Kidscreen 2018 & 2017 Best Streaming Video Platform and Best App in the Little London Awards 2017, we already do this for over 1 million families. Our users are children between 2-6yrs old (and their parents). Our investors and advisors include Sony Pictures Television, Sandbox & Co, Peter Read (LoveFilm), MADE.com CTO Jonathan Howell, and Davina McCall.
Description
On behalf of Hopster, Ciklum is looking for an Engineering Manager, who will be part of our rapidly growing engineering team.
We're looking for an Engineering Manager, reporting directly to the CTO and working closely with our existing Engineering Manager in London. The Engineering Manager role at Hopster is a leadership role focusing primarily on people, but it also focuses on how the developers lives and the development environment can be improved. This involves taking not just people management, coaching and feedback of developers, but having a more holistic view of the platform, architecture, processes, and workflows.
You'll be looking at creating an environment that developers thrive in and are challenged; from working to improve processes, tooling, workflows, architectural improvements to organizing hack days and promoting learning. You'll coordinate communication and actions of a team of individual contributors to make sure there is a consistent development approach and communication across the company, discussing and solving issues together that range from the highly technical/architectural to cultural.
Responsibilities
Managing, mentoring, coaching developers
Identifying culture, process and platform improvements across the company
Acting as a senior technical leader, being hands-on where appropriate outside of the critical
delivery path
Working closely with other stakeholders in the company to support delivery and quality
Requirements
You'll be someone who comes from a technical background as a developer who is now focusing their careers on the management path
As a highly technical individual, through your experience you'll be able to understand how developers work, what they need to succeed and how their development environment can be improved; this could include processes, technical tooling or more
Although this isn't a hands-on role, you'll be confident enough to dive into the code where necessary and you'll understand what a scalable architecture and well-structured code look like
You'll be a people person with experience managing, mentoring and coaching developers, with great communication skills, able to communicate effectively with both technical and non-technical people
You'll have worked in an Agile environment before and be familiar with the processes and ceremonies associated with it
Our core languages are C++ (mobile), Python (backend) and JavaScript (Vue.js, Angular, React, vanilla on web and TV), so we'll need you to be proficient in at least one of these. Ideally, you'll have experience working with cross-functional teams and have familiarity working on either the client or backend side of mobile platforms
Still sound good? Get in touch. We look forward to hearing from you.
What's in it for you
We look after our people. You'll get 25 days of holiday goodness with the option to take more if you have somewhere special in mind
Thinking about your health? No probs – we'll give you money towards a health benefit of your own choosing, annual gym membership, yoga class etc. Finally, we keep it fun
We work with a smile on our faces with loads of social activities, team nights out and outdoor bonding events
We'll also help you develop your career by providing you with a training budget and the ability to take a personal project day every month to work on something that excites you
And if you need to work from home occasionally, it's all good with us