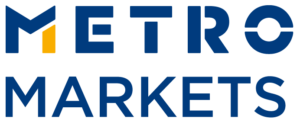 Metro Group is the top-5 largest retailer in the world. We are honored to be a partner to build brand-new eCommerce Marketplace platform and make our client #1 digital eCommerce provider in Europe.
Our client has incredible expertise in physical sales, as well as successful eCommerce business in Germany. New commercial platform is part of strategic roadmap to bit global marketplace providers like Amazon/eBay in selected market segments and leverage strong world-wide branding, 20+ millions of existing offline clients, dedicated field-force sales in Europe and well-established logistics, delivery and client-support network.
The platform assumes to host 10+ high-load cloud-based product applications, managed end-to-end by dedicated teams (including Product Owner on client side /Germany/, and full cross-functional teams on Ciklum side /Kiev/). Ciklum team encounters 100+ employees for this project which is planned for 18 months at least. First public-beta release is planned for Sep 1, 2019. Our delivery started in September 2018 and current team size is 50 employees.
Automation, performance and security QAs will work along with Manual QA engineers to ensure the highest quality standards. Our project offers amazing opportunity to apply your experience, build engineering process from scratch using the latest technologies and gain new knowledge.
Description
On behalf of Ciklum Solutions and Metro Group, Ciklum is looking for an Expert DevOps Engineer to join our Kyiv team on a full-time basis.
Responsibilities
Implement integrations requested by customers;
Deploy updates and fixes;
Provide Level 2/3 technical support;
Build tools to reduce occurrences of errors and improve customer experience;
Develop software to integrate with internal back-end systems;
Perform root cause analysis for production errors;
Investigate and resolve technical issues;
Develop scripts to automate visualization;
Design procedures for system troubleshooting and maintenance.
Requirements
Excellent knowledge and experience with Google Cloud;
Docker, Kubernetes and git experience as a must;
Good knowledge of PHP;
Working knowledge of SQL/MYSQL databases;
Problem-solving attitude;
Team spirit;
Kubernetes knowledge as a plus.
What's in it for you
Career growth opportunities;
Realization of your innovative ideas in building new solutions and services;
Possibility to propose solutions on a project;
Friendly collaborative teams and enjoyable working environment;
Professional skills development and training programs;
Variety of knowledge sharing, training and self-development opportunities;
Learn different business domains;
Constant flow of new projects;
Dynamic and challenging tasks;
Projects from scratch;
Continuous self-improvement;
State of the art, cool, centrally located offices with warm atmosphere which creates really good working conditions;
Long-term employment with 20 working-days paid vacation and other social benefits.