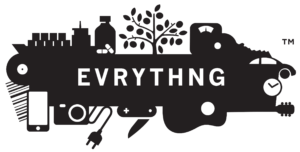 EVRYTHNG is the Internet of Things Smart Products Platform that connects any consumer product to the Web, and manages real-time data to drive applications. The world's leading consumer product manufacturers work with EVRYTHNG to manage billions of intelligent online identities in the cloud for their products, deliver real-time interactive experiences and support services to consumers, and connect with the ecosystem of other applications and products in their digital lives.
Description
On behalf of Evrythng, Ciklum is looking for a Front End Developer to join the Minsk team on a full-time basis.
Responsibilities
Develop cutting-edge responsive and modular front-end designs;
Design and implement medium to large application architectures, ranging from prototypes and internal applications to the public platform portal;
Implement, maintain and use our Javascript libraries for API communication (HTTP, Web Socket, MQTT), product identification (QR codes, NFC, Web Bluetooth), social network integration, etc.;
Work together with the product team to ensure the technical feasibility of UI/UX designs;
Drive, improve, and optimize the front-end development processes, including the build pipeline, continuous integration and application monitoring;
Consume and push data via RESTful API services;
Write Node.js REST services;
Manage Continuous Delivery processes, including automated building, testing and packaging processes;
Contribute to documentation (e.g. instructional & technical specifications) as and where required;
Maintain a high awareness of industry issues and trends – particularly with regards to accessibility, usability, and related emerging technologies.
Requirements
Fluency in clean Single-page Application (SPA) development that talks to REST APIs. Using any of AngularJS, Angular, React, Polymer frameworks. Angular and Web Components preferred;
Experience with NPM, Bower and Yarn package managers;
Having setup build pipelines using Grunt or Gulp. Ideally created own tasks;
Experience with or high interest for Node.js would be highly beneficial;
Experience with mobile app development in terms of responsive design and performance; Knowledge and interest in Progressive Web Apps is beneficial;
Able to create a consistent design and be critical about UX/UI;
Be excited by all things Technology and IoT;
Experience working within cloud-based/SaaS environments;
Knowledge of real-time Pub/Sub protocols (WebSockets, MQTT) is a plus;
Socially intelligent with excellent communication skills;
Degree educated (BA/BS).
What's in it for you
EVRYTHNG offers a competitive salary, high earning potential and the ability to experience a high growth startup operating in the most exciting business environment around. This is not a role for a passenger but a challenging and rewarding role for a high potential candidate who wants to make a huge leap in their personal and professional development.
Possibility for business trips in relation to projects activities;
Long-term employment with 20 working-days paid vacation and other social benefits;
State of the art, cool, centrally located offices with warm atmosphere which creates really good working conditions;
Unique working environment where you communicate and work directly with client.
Client video presentation