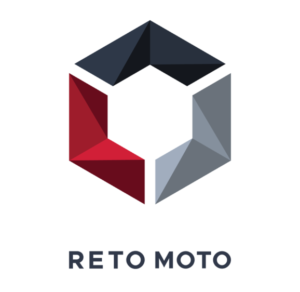 RETO MOTO is a game studio based in Copenhagen, Denmark. Established in 2008 by the original founders of IO Interactive and the creators of the Hitman series.  RETO MOTO employs 35+ people who are all-passionate, and dedicated to making Heroes & Generals the ultimate interactive WW2 experience.
Heroes & Generals is the ultimate WW2 game experience. A free-to-play FPS at a massive scale where Germany, the United States and the Soviet Union fight for victory in one grand, persistent online war fought by players across the world with access to a huge arsenal of vehicles and weapons. You fight and make friends as a team and as part of a huge and growing community. No matter if you play as Infantry, Tank Crew, Fighter Pilot, Paratrooper, Recon or as a General taking strategic decisions – everything you do makes a difference in the war.
Description
On behalf of RETO MOTO, Ciklum is looking for an experienced Front End Developer to join our team in Minsk and work on a variety of projects and tasks.
Your responsibilities will be focused on adding to the implementation of the user experience and underlying framework, as well as optimizing the current implementation, which is built in AS3 (ActionScript 3, Flash) using Apache Flex and a popular dependency injection framework called Robot Legs.
At the same time, we are migrating the existing UI to a new lightweight HTML based UI so strong knowledge of HTML / CSS / JavaScript based UI development is also needed. This will be the future development platform where all new functionality will be made.
You are comfortable navigating and adding to the .NET-based server bindings (written in C#) needed by the frontend in order to smoothen the workflow of the team.
Your focus will be on programming for the frontend and maintaining and extending the core framework. Working together with our UI/UX team, you are able to take a task from requirement to technical design and on to successful implementation. Furthermore, you will be involved in architecting, extending and optimizing the core framework.
Responsibilities
Design and implement improvements to the user experience;
Optimize and extend the core framework of the frontend;
Implement server-side functionality to interface with the frontend;
Part of a highly motivated team of developers who communicate frequently.
Requirements
Bachelor's degree in computer science or similar background;
Solid coding skills;
Object-oriented programming;
Knowledge of code optimization and pitfalls;
Experience with MVC front-end development;
Experience with HTML, CSS in particular;
Ability to pick up AS3 for maintaining our client in a transition period;
Solid English skills (written and spoken).
Desirable
C++ programming;
Experience with UX and graphic design;
Experience in game development;
Experience with Coherent is a plus;
Interest in games;
Prior knowledge of Heroes & Generals.
What's in it for you
Possibility for business trips in relation to projects activities;
Long-term employment with 20 working-days paid vacation and other social benefits;
State of the art, cool, centrally located offices with warm atmosphere which creates really good working conditions;
Unique working environment where you communicate and work directly with client.