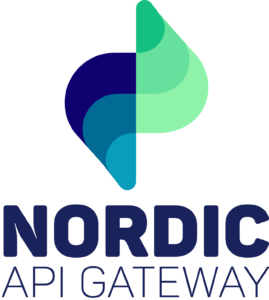 Founded in 2010, Spiir is a personal finance-buddy that nudges financial awareness in a smart and simple way. Set to expand to the rest of the Nordics in 2019, Spiir currently has more than 320.000 users in Denmark and Norway. A part of our journey was to automate our data retrieval process by connecting straight to the APIs of the banks.
A lot of things changed for the company 2018. An EU directive called PSD2 required all banks to open up their APIs. We realized the demand for a connection similar to the one we had created had increased. We carved out our solution and created a new product; Nordic API Gateway, which enables others to innovate on top of bank data, exactly like we did with Spiir.
Description
On behalf of Spiir, Ciklum is looking for a Front End Developer to join our Gdansk team on a full-time basis.
In 2019 alone, we've grown from 20 employees to 50. Now, we're ready to grow even more – and that's where you come into the picture. You'll be joining a team that is working on expanding our product portfolio.
You'll join a team of fun and clever geeks that are building the future of finance. Even though you're based in different countries, you'll work together as a team. This means you'll work closely together on the development and day to day operations. Every other month, all of our teams meet up – you will of course be a part of that as well.
Responsibilities
As a frontend developer of the team, you'll work with our designers and product designers to create beautiful UIs with a great attention to detail. Therefore, you have a deep understanding of frontend technologies like Angular and TypeScript.
You have worked on high tech products before and you know the ins and outs of optimizing and deploying frontend code.
As our team in Gdansk, you'll take over as the leader of the team, so prior experience of leading a team is a great plus.
Requirements
Strong portfolio and track record;
Be good at frontend development with Angular and TypeScript;
Have real experience of delivering high quality and reliable software;
Background in computer science or engineering;
Experience with data visualization;
Experience with working on a long-term software project is a plus;
Quality and security mindset;
Experience with automated testing.
Personal skills
We are a Danish FinTech company with a casual working culture. We're all ambitious and curious, but we never forget to care for each other We're a truly diverse company with employees from 14 different nationalities. So, if you're eager to try new things and if you share our ambition of making the impossible possible, you'll fit right in. As we communicate in English, we expect you to have great English skills as well. We don't care were good ideas come from – good ideas are always good ideas. So, if you're innovative and ready to speak your mind, you'll flourish with us.
What's in it for you
You'll get the opportunity to join a team of top talents;
A chance to work with a state-of-the-art technology;
Your code will influence thousands of people;
You'll join Spiir at a super exciting time. We have the agility of a startup but the funding of a scaleup;
Competitive salary;
A deluxe, modern office in the center of Gdansk;
Ergonomic and user-friendly equipment (laptops, standing desks and Sitag® chairs);
Private medical healthcare, fully covered by Ciklum, with a possibility to take your family under it;
Fully covered life insurance – 100 000 PLN;
Fully covered drug insurance – up to 2 000 PLN/year;
Multisport card, 100% covered by Ciklum – Benefit Systems, Plus package;
Parking space, 50% covered by Ciklum.