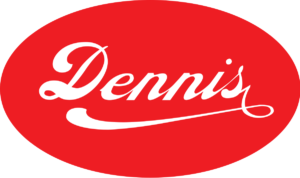 Dennis is one of the UK's top magazine and online publishers and one of the most innovative, successful and respected publishers across the world. As the 6th largest consumer magazine publisher, Dennis has transformed its business from its traditional print publishing roots to a true multi-platform, award-winning media company, with a group turnover of over £130m.
The company has launched and owned some of the world's biggest global magazine and online brands – including Alphr, Den of Geek, The Week and Buyacar. Today, Dennis is one of the most dynamic media companies in the UK. The company's portfolio of over 30 brands operates in four areas of excellence: Current Affairs, Technology, Automotive and Lifestyle, reaching over 50million unique users and selling over 2.5million magazines every month.
Dennis won best 'Media Company' of the year, and Buyacar won best 'Digital Product of the Year', at last night's British Media Awards!
https://www.britishmediaawards.com/2018-winners/
General Dennis information and videos:
https://www.facebook.com/LifeAtDennis/
https://www.youtube.com/channel/UCg7hsvIHmP0IBudLgYM71pg/videos
Buyacar information
https://www.buyacar.co.uk/how-it-works
Description
On behalf of Dennis Publishing http://www.dennis.co.uk/, Ciklum is looking for a Front End Tech Lead to join Kyiv team on a full-time basis.
As Front End Tech Lead you will be responsible for new and ongoing implementation  within Dennis' digital platform. You'll work closely with the Head of Front End  Development and Technical Operations Director as part of an award winning digital  department to conceptualise and build technical solutions using modern tools and  techniques. An ideal candidate will have a genuine passion for challenging themselves, developing  cutting edge products and the drive towards growing a market leading, component  based, API driven platform for Dennis to build upon for years to come.
Reporting to:​ ​Head of Front End Development
Responsibilities
Identifying and communicating complex technical challenges
Evaluating and suggesting for our most difficult architectural solutions
Hands on coding of key functionality and high risk project areas
Reviewing code to ensuring quality and consistency
Technical mentorship of the team to promote quality of code
Sharing of best practice knowledge within the team
Ensuring robust and consistent testing of solutions is in place
Distribution of technical tasks to project based teams
Feedback on teams technical skill levels and areas for development
Requirements
Excellent understanding of modern frontend architectural solutions
Full understanding of modern JavaScript
Strong hands on experience with React (4 years+)
Strong experience using state-management techniques
Strong working knowledge with RESTful APIs
Focus on end user performance optimization
Experience working with Node.js and SSR
A compulsive drive to test everything you build
A hunger to learn and grow as a developer
Personal skills
A passion for front end and open source development
Strong strategic, analytical and problem solving skills
Meticulous attention to detail
Able to work under pressure while maintaining high development standards
Collaborative and adaptable
Able to communicate effectively with both technical and non-technical people
What's in it for you
Unique working environment where you communicate and work directly with client
A challenging function, with a lot of responsibility in a unique dynamic environment
Work with new technologies using best development practices
Work with skilled and professional team
State of the art, cool, centrally located offices with warm atmosphere which creates really good working conditions
Competitive salary