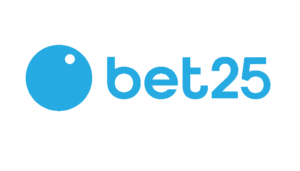 Bet25 A/S is a Danish company with solid experience in online betting and casino. A brand portfolio counts Bet25, Red25, Café Bet25 and CasinoGo, which, through a modern and innovative approach to the gaming market, each contributes to more and more Danes having a Bet25 A / S product as their preferred gaming platform.
Description
On behalf of Bet25, Ciklum is looking for Front End Developer to join Vinnytsia team on full-time basis.
Do you love challenges and wish to become part of an exciting business that specializes in betting for sports, casino and horse racing? Then you may be just the person we are looking for.
Responsibilities
We are currently looking for a front end developer to join our development team consisting of 3 backend developers, 3 full stack developers, and 2 iOS / Android developers.
Together with your colleagues, you will be responsible for continuously developing and
maintaining our current products platform, but also develop our new horse-betting product –
Derby25!
Therefore, you will of course also become part of all phases of the development process, such as planning, development and implementation. We guaranteed an exciting, challenging and very versatile job with great opportunity to take responsibility and influence the agenda.
Requirements
Solid technical foundation and at least 3-5 years of experience as a developer;
Comprehensive JavaScript development skills, including ECMAScript 6 language features;
Experience with React.JS and Redux ( experience with modern MV* frameworks / libraries for SPAs like, Vue.JS, Angular.JS, Angular 2+ etc. is a plus);
Knowledge of build tooling such as Gulp/Grunt/Webpack, transpilers to JavaScript (Babel, Typescript);
Expert HTML5/CSS3 skills;
Experience with CSS precompilers like SASS/LESS;
Experienced in responsive and mobile design;
Intermediate English skills.
Desirable
Strong PHP knowledge ;
Experience in web development using Yii 2 Framework (other PHP frameworks knowledge is a plus ;
NodeJS (nice to have – not must have);
Interest and knowledge of betting/casino is a plus – but not a requirement.
Personal skills
Working well autonomously, without close supervision, readiness to take responsibility;
Acting as a Team player and having highly developed communication skills, both toward co-programmers and project manager;
Being committed to timely delivery of quality results;
Innovative in his/her work;
Knowledge seeking, updated with regards to technological directions in general .
What's in it for you
Chance to have an impact on products;
Exciting projects with great responsibility;
Being a part of a start-up mentality company trying to create innovation and history;
Working with skilled and motivated colleagues;
Variety of knowledge sharing, training and self-development opportunities ;
Competitive salary ;
State of the art, cool, centrally located office with warm atmosphere which creates really good working conditions;
Business trips to Denmark.