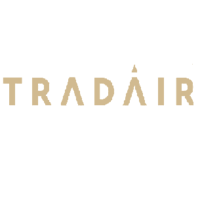 Tradair is at the forefront of FX and crypto trading solutions for banks and brokers.
Access FX, CFD and crypto liquidity, create prices dynamically and stream them to venues and customers via a rich GUI interface, mobile and API. Tradair's unique technology allows you to increase your profitability by optimizing trade flows and maximizing your global reach, all from one place.
All underpinned by our analytics, which provides you actionable data at the time it matters for maximum profitability, reduced risk and improved partner relationships. Best of all, our solution is modular and your choice of services can be deployed in any country, either in one our data centers, in the cloud or on-premise, to ensure your business is located where you need it.
Description
On behalf of TradAir, Ciklum is looking for Full Stack Developer to join Kyiv team on full-time basis
As a part of TradAir you will focus on the full-stack development, rule-based business logic implementation and database design. You are the person who really respect Agile development cycles including analysis, design, development, and unit testing.
Responsibilities
The order/trade/data analytic tool knowledge will be transferred to the engineer;
You will be responsible for building/upgrading this data analytics system;
Create a widget to keep track of the order rejections for all the liquidity provides;
For that you will use SQL query and use JavaScript knowledge to represent this rejection as a table with a few columns and display charts/graphics representing these rejections.
Requirements
2+ years of experience as a Web Full Stack Engineer;
Solid experience in Node.JS is a must;
Hands on experience with React;
Wide knowledge in Front End Toolbox: CSS3/HTML5/jQuery/ JavaScript is a must;
Knowledge of MySQL;
Experience in the Fintech industry will be a plus;
Knowledge in architecture and design of scalable and high performance complex distributed systems;
A. / B.Sc. in Computer Science or equivalent;
English – upper – intermediate.
Personal skills
Real team player with problem solving skills;
Good communicational skills;
Strong analytical thinking, systematic problem-solving skills.
What's in it for you
Unique working environment where you communicate and work directly with client;
Competitive salary;
Possibility to work in a big and successful company;
Career and professional growth;
Long-term employment with 20 working-days paid vacation and other social benefits;
State of the art, cool, centrally located offices with warm atmosphere which creates really good working conditions;
Variety of knowledge sharing and training opportunities.