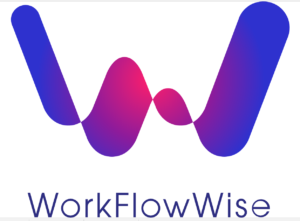 At WorkFlowWise, we work with companies to unlock their digital advantage. Our cloud-based workflow apps and solutions become a key to success. They combine operational efficiency with business outcomes.
We take workflow automation to a new level to deliver a digital edge that drives growth. We provide ready-to-use enterprise apps as well as tailor-made solutions. Our solutions are quick to develop and implement; easy to integrate and use; straightforward to manage and change; and they can extend throughout a transactional business process to create customer intimacy and engagement.
Established in the Netherlands in 1997, WorkFlowWise today builds on a strong heritage of developing and implementing hosted workflow automation solutions for the Procure-to-Pay process. With a focus on the evolving needs of companies in the 21st Century, WorkFlowWise knows how to take advantage of leading-edge cloud technologies for any type of transactional business process.
Description
On behalf of WorkFlowWise, Ciklum is looking for a Full Stack .Net Developer for our team in Dnipro on full-time basis.
Responsibilities
Develop new features;
Optimize application for maximum speed and scalability;
Write unit/integration tests;;
Take active part in planning and retrospective meetings;
Own parts of the app;
Maintain technical infrastructure (continuous integration, automated deployment);
Collaborate with business team to make product better.
Requirements
3+ years of development experience with C#.NET;
3+ years of ASP.NET/Web.API experience;
Strong knowledge of at least one of the main JS frameworks: Angular/React/Vue;
State management tools: Redux/MobX/NGRX/NGXS etc.;
Hands-on experience with Microsoft Azure and MS SQL Server;
Real experience in unit testing;
Software Design knowledge: SOLID, OOD, Design patterns, Distributed application paradigms;
Entity framework.
Personal skills
Inspired and willing to try new;
Results orientation;
Structured thinker and worker;
Communication skills;
Analytical thinker;
Self-starting ability;
Openness to criticism and ideas.
What's in it for you
Unique working environment where you communicate and work directly with client;
Variety of knowledge sharing, training and self-development opportunities;
Competitive salary;
State of the art, cool, centrally located offices with warm atmosphere which creates really good working conditions.