Full-stack Developer (ASP.Net Core/ReactJS) for MatchWork (Dnipro)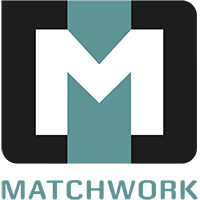 MatchWork specialises in providing complete job board software solutions; designing, developing, hosting, integrating, maintaining and supporting job boards for publishers, newspapers, associations, organisations, pure players (where your job board is your only business), universities and startups.
We work with leading job boards in many different countries that enjoy our highly advanced white label job board software which on top can be customised to match the design and functional requirements of any customer.
Description
 On behalf of MatchWork, Ciklum is looking for a Full-stack Developer (ASP.Net Core/ReactJS) to join Dnipro team on a full-time basis.
Responsibilities
You will be part of a dedicated team working with the latest technology stack using ReactJS, TypeScript, MVC, C#, Bootstrap, REST APIs, MS SQL Server.
Requirements
Highly skilled in all aspects of web development best practices;
Full Stack experience using ReactJS, TypeScript, Bootstrap, HTML/CSS/JavaScript, C#;
Experience with MS SQL Server;
Experience with .NET REST APIs and Microservices;
Experience with Unit Testing and automated test tools;
Good understanding of Enterprise Software Architecture, Design Patterns, SOLID code and principles;
Good at communicating in English both verbally and in writing;
Hands-on approach;
Strong attention to detail in every part of the work;
Quick learner;
Good team player;
Thrives in a small & dynamic work environment;
Experience with agile task management tools (like e.g. Jira) and agile methodologies (like e.g. Scrum) is an advantage.
What's in it for you
An exciting and challenging job in a dynamic and international environment where you will play a very important role in the success of the company;
The opportunity to work with leading organisations within the space of the online job/recruitment market;
The opportunity to shape your role and tasks driven by your interests.