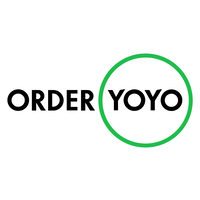 We are transforming the way people order food. We are focused on enabling restaurants to make the most of the modern online ordering culture. We help them transition their businesses to the online space, by providing restaurants with personalized, branded websites, ordering systems and mobile applications. We are ensuring that small and medium sized restaurants and chains don't pay out 12-25% per online order to portals.
Description
On behalf of OrderYoYo, Ciklum is looking for a Full Stack Developer, to join the Gdańsk team on a full-time basis.
Our ideal fit would be a motivated developer, looking to bring something new to the table and eager to work with modern industry technologies. You'll be working alongside other developers, designers, and collaborating on the many of ongoing projects.
Responsibilities
Maintain quality and ensure responsiveness of websites and applications;
Collaborate with the rest of the engineering team to design, develop and launch new features;
Maintain code integrity and organization, following the SOLID patterns;
Work alongside UX/Graphic designers and converting designs to visual elements.
Requirements
Experienced in working with C# – Console applications, ASP.NET MVC;
Experience working with web technologies – CSS, HTML, REACT, NODE;
Skilled in using REST API's and JSON;
Experience working with version control software such as VSTS and GIT.
Desirable
Microsoft Azure;
Angular.
Personal skills
Strong analytical qualities, being able to problem solve and troubleshoot issues;
Ability to work well autonomously, without close supervision, with readiness to take responsibility for your own work;
A team player with developed social skills, able to properly communicate important information with your co-developers and product managers;
Being committed to timely delivery of quality results;
Knowledge seeker, fully up-to-date regarding the latest technology and SDK's;
Strong desire and ability to create tidy, documented code.
What's in it for you
Do you have a dislike of formalities and corporate culture? No worries, so do we. We can offer you a friendly, relaxed, young work environment – joking and having fun is allowed!
State of the art, cool, centrally located office with own gym, showers, warm atmosphere and chill out areas –PlayStation 4, unlimited amount of coffee and tea are guaranteed;
Flexible working hours;
Competitive salary;
Private medical healthcare fully covered by Ciklum with a possibility to take your family under it;
Fully covered life insurance – 100 000 PLN;
Fully covered drug insurance – up to 2 000 PLN/year;
Multisport card 100% covered by Ciklum – Benefit Systems, Plus package;
Parking space 50% covered by Ciklum.