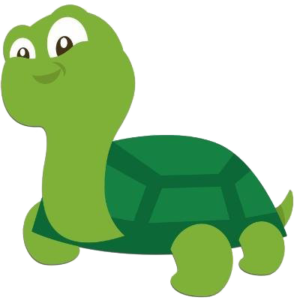 Localize.city (known as Madlan in Israel) is a real estate knowledge platform. We reveal the full story of every address in NYC. We've successfully changed how Israelis find their next home. With a fresh round of funding, we've brought our technology, methods, and experience to the United States.
At Localize.city (Madlan) we are building an entirely new way to help answer one of life's most daunting questions: where should I live? This is a difficult question and requires the efforts of 100+ employees based in NYC and Tel-Aviv and includes a unique collaboration between Engineers, Data Scientists, Urban Planners, and designers. Our AI technology analyzes billions of temporal-spatial data points, from more than 10,000 disparate data sets. The combination of advanced AI technology and the team's deep expertise is what powers this unprecedented calibration of knowledge for every address in Israel and NYC, made easily accessible to the public.
Our leadership team are seasoned leaders and serial entrepreneurs with extensive experience building products and services on a global scale. We led algorithm and software development at Taboola (the world's leading recommendation engine) and Trusteer (acquired by IBM for $700M), led the map design for Waze (acquired by Google for $1b), and strategy at Twitter.
These articles offer more context:
https://www.nytimes.com/2018/10/19/realestate/there-goes-the-sun.html
https://www.cityrealty.com/nyc/market-insight/features/get-to-know/steve-kalifowitz-talks-localizecity-new-website-that-gives-you-lowdown-every-nyc-address/17601
https://nypost.com/2018/08/29/the-best-cheap-neighborhoods-in-new-york/
Description
On behalf of Localize.city, Ciklum is looking for a Full Stack Node.js Developer to join Kyiv team on a full-time basis (both remote and office options are possible).
We're looking for a strong Full Stack Node.js developer to help us rapidly expand the services we provide our growing customer base. The Apps team drives our website, as well as the behind-the-scenes services which power our offline customer interaction through automation, integration with other systems, and reporting analytics. The team is in the midst of a growth spurt in which it is introducing a wealth of technologies including Node, Microservices, Mongodb, React, K8S, Prometheus, and GraphQL.
Main technologies: 
Languages / Frameworks: Node.js + TypeScript, React, Mobx, gRPC, GraphQL
Data Storage: MongoDB, ElasticSearch, Redis
Integration / Deployment: AWS, Kubernetes
Responsibilities
Solve challenging problems in a fast-paced and evolving environment while maintaining uncompromising quality
Design and develop end-to-end high quality features, including deploying and monitoring them in production
Investigate and solve wide-ranging issues in Production, including communication, memory, and infrastructure issues, to name a few
Enhance the team's dev-ops capabilities
Requirements
2+ years of proven experience developing large scale software using Node.js and Typescript
2+ years of experience with React and state management solution such as Mobx or Redux
Good Knowledge of web application architecture
High level English
Desirable
Ability to design and develop complex components independently, dealing with advanced architectural issues
Experience developing event-driven systems
Experience with Mongodb and Redis
Experience with microservice architectures
What's in it for you
Possibility to grow professionally
Start-up atmosphere
Insurance
Competitive salary
Mac workstation
Career and professional growth
Possibility to work in a big and successful company
Long-term employment with 20 working-days paid vacation and other social benefits