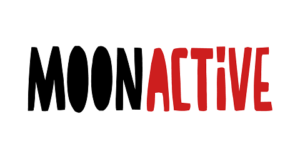 Moon Active is a mobile games development company with millions of daily active users.
Our goal is to develop top quality casual games and connect people, friends and players from all over the world. Our latest game, Coin Master, is a top grossing game in every country it was officially launched.
We follow our belief that reaching success comes from setting high standards and striving to be the best at all we do:
Stunning art
Fun game play
Marketing expertise
Data science
Advanced technology
Description
On behalf of  Moon Active, Ciklum is looking for a GameOps QA Team Leader to join the Kyiv team on a full-time basis.
As a GameOps QA Team Leader, you will manage a team of QA testers and configuration specialists creating, configuring and maintaining in-game live events, new content, promotions and sales reaching millions of players. Empowering teams from Marketing, Monetization, Product and CRM to leverage insights from massive amounts of data to deliver an optimized and personalized experience to our players. You will collaborate with all areas of the business including the product & design team, developers, CRM, art, and analytics.
Responsibilities
Manage a cross-functional team of configuration specialists and QA testers.
Work with multiple game teams to ensure their live operations strategy is positioned to achieve all targets.
Manage the implementation of events, from event configuration, testing, and execution.
Be responsible for post-production testing and monitoring of live events and promotions.
Manage external testers to test localized versions, in multiple languages, of the LiveOps your team creates.
Operate internal tools that manage live events, offers and other content.
Create documentation for test and configuration procedures.
Proactively push to improve and refine performance of your team.
Visits to the Tel-Aviv office.
Requirements
At least 2 years' experience in leading live operation teams or as a QA lead.
At least 4 years' experience in QA or live operations.
Analytical thinking, the ability to think beyond the numbers and understand the full impact of different decisions on the game as a whole.
Strong communication skills to work with different stakeholders.
Ability to work across multiple projects simultaneously.
Experience with test documentation and planning (STD,STP)
Process oriented and organization skills.
Detail oriented person.
Good spoken and written English is a MUST
Desirable
Basic familiarity with SQL
Experience with Kanban
Knowledge of game production across all discipline and experience working directly with them.
What's in it for you
A challenging function, with a lot of responsibility in a unique dynamic environment
Work with skilled and professional teammates. Collaborating together to create awesome games served to tens of millions of player
State of the art, cool, centrally located offices with a warm atmosphere which creates really good working conditions
Competitive salary
Business trip to Tel-Aviv office