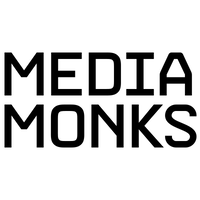 MediaMonks is a global creative production company. We partner with clients across industries and markets to craft amazing work for leading businesses and brands. Our integrated production capabilities span the entire creative spectrum, covering anything you could possibly want from a production partner, and probably more.
From creative campaigns and content to bespoke development and design, MediaMonks works above the line and below the fold at the intersection of creativity and technology. We operate across teams, time zones and technologies with an incredible in-house team of 900+ Monks. Our work is recognized by advertising and craft awards around the world, producing 128 Cannes Lions and over 225 FWAs to date.
Founded in 2001 and rooted in digital, you can find us anywhere on the Web as well as in San Francisco, Los Angeles, New York, Mexico City, Buenos Aires, São Paulo, London, Amsterdam, Stockholm, Dubai, Singapore and Shanghai.
In 2018, MediaMonks joined forces with S4 Capital to build out the production platform of the future. Under the direction of Sir Martin Sorrell, we're increasing our firepower on all fronts, adding more Monks, monasteries and capabilities such as digital media buying and first-party data.
Description
On behalf of MediaMonks, Ciklum is looking for an iOS Developer to join the Dnipro team on a full-time basis.
MediaMonks is in the market for a native iOS developer to join our award-winning production team in Hilversum. Alongside other iOS and Android developers, you are responsible for building and maintaining multifarious apps that offer a multitude of functionalities: from grilling the perfect steak to booking your flight.
At our Hilversum office, you will join a growing team that works on digital projects big and small.
Alongside other iOS and Android developers, you are responsible for building and maintaining multifarious apps that offer a multitude of functionalities: from Weber's ultimate grilling companion to innovative concepts for shooting pictures at concerts.
Please be attentive to the requirements for this role and accompany your portfolio with a custom cover letter detailing why you're the right Monk for the job.
Responsibilities
The role requires you to be up to date with the latest developments in iOS, as well as to be capable of supporting older versions. You'll need to know how to work with Swift, auto-layouts and CocoaPods. If you're also interested in programming with React-Native, we consider that a big plus.
Working at MediaMonks is arguably as awesome as the first time you used Face ID. Our office is easy to get to and our Monks easygoing. Lunch time is epic meal time and Easter means madness. The coffee is OK but limitless. If you're keen to make mobile magic happen at the most-awarded company for mobile productions by the FWA, you should send us your best application so far.
Requirements
You speak English as well as the native tongues of Swift
You are up to date with the latest developments in iOS, as well as capable of supporting older versions
You know how to programmatically create auto layouts, use fastlane and work with git-flow
You are not afraid to do JavaScript in combination with React-Native, building the best of bridges between the two
You have experience with objective C
Desirable
A systematic, fast and accurate worker
A team-player, willing & able to work hard
A easy communicator
Eye for detail, high level of accuracy
What's in it for you
You work as part of the most awesome creative production company on the planet, operating as 'one office in ten locations' with an incredible in-house team of 2500+ Monks worldwide.
In return for your attentiveness to details, deadlines and deliveries, we offer an exciting place to work on amazing projects together with even better people. Working at MediaMonks means you'll be part of a successful and super-fast-moving company on a global mission to become the best — and most humble 😉 — production partner in any field and market. If you fit the shoe, let's kick some ass. We'd love to meet you to tell you more about MediaMonks, our work and culture.
A great, international team to work with
A chance to work on world-class campaigns, for global advertisers
Continuous learning & professional development
Client video presentation