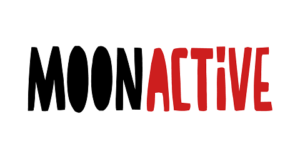 Moon Active is one of the world's fastest-growing mobile game companies, providing entertainment for millions of active users across the Universe. The company is headquartered in the heart of Tel Aviv, Israel & Kyiv, Ukraine; two mobile game capitals of the world. Moon Active now has over 200+ talented team members after experiencing rapid growth with a 4x increase in 2018, and is impressively continuing on this upward spiral while maintaining its intimate culture.
Our goal is to develop top quality casual games and connect people, friends and players from all over the world. Our latest game, Coin Master, is a top grossing game in every country it was officially launched. We follow our belief that reaching success comes from setting high standards and striving to be the best at all we do:
Stunning art

Fun game play

Marketing expertise

Data science

Advanced technology
Description
On behalf of Moon Active, Ciklum is looking for IT Support Specialist to join Kyiv team on a full-time basis.
We are looking for a talented IT Specialist who will be responsible for our corporate IT clients and infrastructure in Kyiv office. You will support users, IT activities and projects that include implementing and deploying new solutions along with maintaining the existing infrastructure, assuring that all our systems are in optimal condition, providing the best service to our clients.
Responsibilities
Respond to requests for technical assistance in person, via phone, email and Ticket Support center
Diagnose and resolve technical hardware and software issues
Install and troubleshoot end-user equipment, software, hardware, multimedia, and telecommunications systems
Provide guidance, assistance, coordination, and follow-up on client questions and problems
Follow standard IT procedures, logging all IT interactions and administering IT software
Fully supporting, configuring, maintaining and upgrading corporate IT infrastructure, including servers, networks, and firewalls
Identify and escalate situations requiring urgent attention
Support IT purchasing upon demand
Requirements
At least 2 years of experience as a Help Desk / IT Support / Sys Admin
High customer orientation skills
Familiarity with Hardware components (Desktops, Laptops, Servers)
Experience with handling IT tasks on macOS
IT backend environment understanding (GPO, Single Sign-On, Active Directory, O365, G-Suite)
Well experienced in supporting end-user desktop applications such as internet browsers, printing, Antivirus etc
Communication skills for interfacing with employees in a multitasking environment
Solid knowledge of information security principles and practices
Experience with being on-call to support critical production incidents
Fluent English
Desirable
Ability to write scripts and automate tasks in at least one of the following languages: Bash, Python, PowerShell
Experience in networking, routing, switching, firewalls and VPNs (Cisco, FortiGate)
What's in it for you
Competitive salary with yearly performance reviews
Comfortable, centrally-located office with sport and recreation areas, bus shuttle to subway stations
Vacation: 20 business days, unlimited sick leaves
Flexible work schedule
Kitchen with healthy snacks
Medical insurance, gym and swimming pool
Corporate events (Happy hours on Fridays, team buildings, and parties)
Company presents for birthdays and work anniversaries
Education expenses coverage, English classes, Corporate trainings
Relocation assistance for nonlocal candidates
Bicycle/Car parking