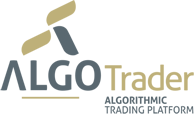 AlgoTrader GmbH is the developer of an Algorithmic Trading Solution called AlgoTrader.
AlgoTrader lets trading firms automate complex, quantitative trading strategies in forex, options, futures, stocks, ETFs and commodities markets. We also support automated trading of cryptocurrencies like Bitcoin. The system is based on a robust, high-availability, low-latency architecture using state-of-the-art open source technology like Java, Spring, Hibernate, Esper (CEP), QuickFix/J, ActiveMQ, HTML 5, React JS, Bootstrap & Docker.

Description
On behalf of AlgoTrader, Ciklum is looking for a Java Developer based in Poland, preferably in Wroclaw or Poznan.
As a Java Developer, you will help to design and implement strategic features for our core product AlgoTrader and quantitative trading strategies for our clients.
Responsibilities
Support the design and implementation of future releases of AlgoTrader including key infrastructure components such as low latency order management, execution algorithms, smart order routing, event handling, big data management, messaging and business services
Analysis, Design, Implementation and Testing of quantitative trading strategies based on client specific requirements
Close collaboration with product management, development team, head of development and customers
Following current industry trends and incorporating best practices into the solution.
Requirements
Knowledge/Experience:
MUST HAVE: Experience in the financial services in general and in the trading domain in particular, preferably with quantitative trading strategies based on Stocks, Forex, Futures, Options and/or Cryptocurrencies
Experience with algorithmic trading systems and low-latency trading
Master's degree or higher in Mathematics, Engineering and/or Computer Science
At least 3 years of hands-on professional experience in the Java enterprise environment
Experience with agile and test driven development
Experience in working in a distributed global environment
Skills:
MUST HAVE: Good expertise in the Java SE/EE
Good expertise in software patterns and architectural enterprise concepts
Good expertise in building multi-threaded & distributed systems
Hands-on experience with Spring, Hibernate & FIX Protocol
Hands-on experience with Maven, Git, Jenkins & Nexus
Strong communication skills and fluent in English
What's in it for you
Friendly collaborative teams and enjoyable working environment
State of the art, cool, centrally located office in Wrocław/Poznań with warm atmosphere which creates really good working conditions
A very competitive compensation package
Private medical healthcare, fully covered by Ciklum, with a possibility to include your family
Fully covered life insurance – 100 000 PLN
Fully covered drug insurance – up to 2 000 PLN/year
Multisport card, 100% covered by Ciklum – Benefit Systems, Plus package
Client video presentation