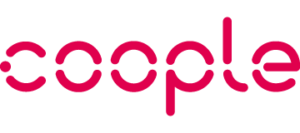 Coople (formerly known as Staff Finder) is the world's first on-demand staffing market place where businesses can find temporary workers to fill immediate hourly or daily staffing needs around the clock. Coople's cross device software platform is intuitive and user-friendly, covering 98% of job requests within 4 hours. This allows businesses to effectively manage unpredictability, free up management time and significantly reduce costs. Workers love the flexibility and additional income they can generate through the platform. Over 120,000 people interested in temporary positions have already registered and over 6,000 employers take advantage of the fully automated on-demand platform. Coople's focus is on the hotel & catering, promotions & events and retail & logistics industries and the provision of staff for non-industry specific commercial and administrative tasks. Viktor Calabrò, founder, CEO and Chairman, was honored for his innovative idea with the EY Entrepreneur of the Year™ Award in October 2014 and was nominated for the Swiss Economic Award in 2015.
Coople was founded in 2011 and has been the leading market place for the on-demand working environment for the past five years. In 2016, Disrupt 100 has listed Staff Finder as one of the 100 most disruptive companies in the world. The company employs 100 members of staff at its offices in Zurich, Lausanne and London.
Description
On behalf of Coople, Ciklum is looking for JavaEE Back End Developer to join the Minsk team on a full-time basis.
The technological environment
Infrastructure is all in the AWS cloud
The current server side is based on the JBoss Wildfly server running a JavaEE 11 application exposing REST services to be used by the clients (Web and Mobile apps); moving to AWS Lambda and serverless architecture
The most prominent frameworks in use are EJB, CDI, RESTeasy, Ansible, Maven and Arquillian
The web client part is built upon AngularJS
The server runs on Ubuntu Linux. Version control system is Git. You are free to use an IDE of your choice (IntelliJ IDEA preferred)
The tool chain and the development process are designed to allow for continuous integration and delivery (Jenkins)
Responsibilities
Analyze requirements; design and estimate work in iterative cycles
Help convert our monolithic JavaEE application to a serverless cloud-based microservices architecture
Develop server-side software for the Coople website and apps using Java on AWS Lambda
Support building the presentation layer built with REST services
Build high quality software with a strong focus on maintainability
Requirements
Sc., M.Sc. in Computer Science, or equivalent experience
3-5 years of work experience in application development
You have excellent Java knowhow, including JavaEE or Spring
AWS experience a strong plus
You benefit from your knowledge of architectural concepts like CQRS and Event Sourcing and you know how to build software based on these concepts
Fluent in English both spoken and written. German is an asset
Desirable
Is passionate about building great software with latest technologies
Strives to write high-quality code that is maintainable and readable
Can adapt to existing styles and architectural concepts and further develop them
Is self-disciplined and willing to constantly improve his/her skills to build a great platform with a high user experience
What's in it for you
Unique working environment where you communicate and work directly with client
Variety of knowledge sharing, training and self-development opportunities
Competitive salary
State of the art, cool, centrally located offices with warm atmosphere which creates really good working conditions