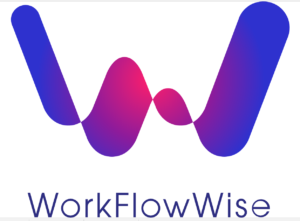 At WorkFlowWise, we work with companies to unlock their digital advantage. Our cloud-based workflow apps and solutions become a key to success. They combine operational efficiency with business outcomes.
We take workflow automation to a new level to deliver a digital edge that drives growth. We provide ready-to-use enterprise apps as well as tailor-made solutions. Our solutions are quick to develop and implement; easy to integrate and use; straightforward to manage and change; and they can extend throughout a transactional business process to create customer intimacy and engagement.
Established in the Netherlands in 1997, WorkFlowWise today builds on a strong heritage of developing and implementing hosted workflow automation solutions for the Procure-to-Pay process. With a focus on the evolving needs of companies in the 21st Century, WorkFlowWise knows how to take advantage of leading-edge cloud technologies for any type of transactional business process.
Description
On behalf of WorkFlowWise team, Ciklum is looking for a Junior Manual QA Engineer for our team in Dnipro on a full-time basis.
Responsibilities
Testing WFW Core platform (backend and frontend) using different testing methods;
Creating and maintaining technical documentation, including test cases, manuals, procedures;
Active participation in team technical planning meetings and retrospective meetings. Speaking load on possible technical and process improvements.
Requirements
2+ years in manual testing of web applications;
Experience with Client – Sever infrastructure;
Experience in creating technical documentation;
SQL (including stored procedures, triggers);
English upper-intermediate level; good writing skills.
Basic knowledge of any programming language;
Experience with Microsoft Azure is a big plus;
Knowledge of bug tracking systems (JIRA), CI.
Personal skills
Strong communication skills;
Inspired and willing to try new (curious);
Open for debate and is smart thinker;
Accountable for own results;
Like to have fun even though we are very serious about our jobs.
What's in it for you
You will create interesting and difficult products, using last technologies;
Work in the team of senior people who care about the product;
Visit conferences and get access to Pluralsight for new knowledge.
Meet the whole company team once a year in one of the European cities for bursting team spirits and knowledge activities.