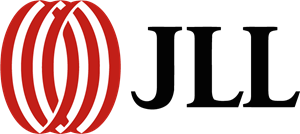 JLL is a leading financial and professional services firm that specializes in real estate and investment management. A Fortune 500 company, JLL helps real estate owners, occupiers and investors achieve their business ambitions. In 2017, JLL had revenue of $7.9 billion and fee revenue of $6.7 billion; managed 4.6 billion square feet, or 423 million square meters; and completed investment sales, acquisitions and finance transactions of approximately $170 billion. At the end of 2017, JLL had nearly 300 corporate offices, operations in over 80 countries and a global workforce of 82,000, serving the local, regional and global real estate needs of those clients, growing our company in the process. In response to changing client expectations and market conditions, we assemble teams of experts who deliver integrated services built on market insight and foresight, sound research and relevant market knowledge. We attract, develop and reward the best, and most diverse, people in our industry, challenging them to develop enduring client relationships built on quality service, collaboration and trust. As of December 31, 2017, LaSalle had $58.1 billion of real estate assets under management.
We are in business to create and deliver real value for clients, shareholders and our own people in a complex world that is constantly changing.
JLL is the brand name, and a registered trademark, of Jones Lang LaSalle Incorporated.
For further information, visit www.jll.com
Description
On behalf of JLL, Ciklum is looking for a Junior .NET / React Developer Developer to join Malaga team on a full-time basis.
Responsibilities
Contributing to how it can continuously improve the team
Delivering individual features
Collaborating closely with designers, testers and product to get each feature right
Assert the quality of code with unit tests
Perform code reviews (which could be .NET and React) and accept feedback from reviewers
Versed in architecture and design techniques including the ability to facilitate and lead teams in the formation of design and implementation in adherence to a specific architecture
An interest in expanding your horizons and learning new skills as well as caring about doing things well.
Requirements
Experience in the full software development life-cycle and excellent knowledge of both .NET and React. Open to consider Back End profiles with motivation to learn React and Front End profiles with motivation to learn .NET
Knowledge on built complex web applications with MVC (ideally VC5+)/Web API, Entity Framework
Knowledge on RESTful APIs to integrate Back End services – written in .NET, running on Azure , Azure Data Factory, Cloudinary CDN
Writing clean, maintainable, easy-to-test code
Database skills – both design and optimization and knowledge of SQL, experience of either SQL Server or another major RDBMS is top notch.
Familiarity with Agile development frameworks, e.g. Scrum
Excellent written and spoken English
Desirable
Experience working in another programming language
UX Design skills (you can talk passionately about the latest UX design trends)
Test Driven Development or Behavior Driven Development (TDD/BDD) experience
Experience with a sports or data gathering/display app
You already know the difference between stroke play, Stableford and match play.
Personal skills
Working well autonomously, without close supervision, readiness to take responsibility
Acting as a team player and having highly developed communication skills, both toward co-programmers and project manager
Being committed to timely delivery of quality results
Being innovative in his/her work
Documenting own code and general functionality.
What's in it for you
Unique working environment where you communicate and work directly with client
Variety of knowledge sharing, training and self-development opportunities
Competitive salary
State of the art, cool, centrally located offices with warm atmosphere which creates really good working conditions.