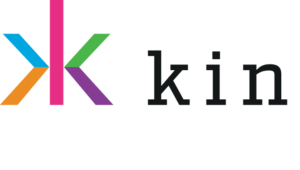 Suzumuchi is a tech-driven agency producing automated content for marketing platforms for betting companies. Suzumuchi now is a part of Kindred Group, fantastic company with about 1400 employees. Over the last 20 years, Kindred Group has brought together 11 of Europe's most successful online gambling brands – forming one of the largest online gambling companies in the world.
Suzumuchi delivers Match Insights Marketing Platform called Valuestats. ValueStats uses artificial intelligence and behavioural patterns to offer customers real-time, valuable insights across all media and digital platforms. By combining statistics and betting trends, it is able to deliver suggestions to the customers.  The platform is deployed on many markets across the world.
ValueStats is currently available on football (all major football leagues), we are in the process of releasing ValueStats on tennis.  The task for the new team will be maintaining and optimizing the existing engine - while also implementing new sports like Ice hockey, Basketball, American Football and Baseball to the system.
Description
On behalf of Suzumuchi, Ciklum is looking for a Junior Python Developer to join Kharkiv team on a full-time basis.
Responsibilities
Data transformation and integration;
Development and testing of new features.
Requirements
1,5 years' of overall software development experience with Python and/or other languages;
1 year of Python commercial development experience;
Experience with relational databases, MySQL in particular;
Intermediate English.
Desirable
Experience with web frameworks (Django/Flask);
Experience with Pandas, Numpy is an advantage;
Unit testing experience;
Тools: source control systems (Git) and Bug Tracking systems;
MS\BS degree in Computer Science or another engineering related subject.
Personal skills
Motivated, easy-going person, team player with good communication skills;
Working well autonomously, without close supervision.
What's in it for you
Long-term employment with 20 working-days paid vacation and other social benefits
State of the art, cool, centrally located offices with warm atmosphere which creates really good working conditions
Unique working environment where you communicate and work directly with client