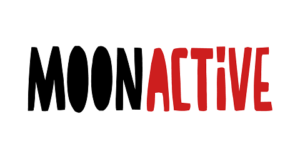 Moon Active is one of the world's fastest-growing mobile game companies, providing entertainment for millions of active users across the Universe. The company is headquartered in the heart of Tel Aviv, Israel & Kyiv, Ukraine; two mobile game capitals of the world. Moon Active now has over 200+ talented team members after experiencing rapid growth with a 4x increase in 2018, and is impressively continuing on this upward spiral while maintaining its intimate culture.
Our goal is to develop top quality casual games and connect people, friends and players from all over the world. Our latest game, Coin Master, is a top grossing game in every country it was officially launched. We follow our belief that reaching success comes from setting high standards and striving to be the best at all we do:
Stunning art

Fun game play

Marketing expertise

Data science

Advanced technology
Description
On behalf of Moon Active, Ciklum is looking for a Junior Site Reliability Engineer to join Kyiv team on a full-time basis.
Moon Active, a mobile games start-up with millions of daily active players worldwide is looking for an experienced Site Reliability Engineer (SRE) to join our team and to help create awesome games at a company that puts quality at the forefront.
Working within our SRE team, the Site Reliability Engineer (SRE) will support production activities to sustain our platforms & tools, troubleshoot, develop, maintain and document technical solutions related to Moon Active's production infrastructure.
This position requires hands-on technical work as well as good analytical skills.
Responsibilities
Monitor and maintain Moon Active production infrastructure in order to maximize uptime;
Handle follow-ups and retrospective for production related incidents and tasks;
Work along-side with the NOC Team Lead;
Regular pro-active review, tuning and automation of monitoring systems based on business needs and production incidents;
Regular review and updating of operational delivery processes for the Monitoring department;
Act as 1st and 2nd tier infrastructure and application support;
Gathering information from different sources and then cross-referencing it in order to attain a resolution to production incidents;
Work in cooperation with different teams such as: Product, R&D, DevOps and Support teams to escalate, troubleshoot and resolve complex issues;
Ensure proper documentation is provided for all supported activities and standards;
Requirements
Experience in support of web/internet applications as NOC/SOC/SRE;
Understanding of Business KPIs;
Comfortable briefing and reporting to senior executives and clients;
Familiar with cloud (i.e. AWS, Google) network architectures and the world of the Internet;
Previous experience with Logging, Monitoring and Management systems (e.g. AWS CloudWatch, Google StackDriver, SignalFX, DataDog, ELK);
Experience with SQL (preferably Google Big Query);
Personal skills
Good analytical and technical troubleshooting skills;;
High English proficiency (verbal and written);
What's in it for you
Competitive salary with yearly performance reviews;
Comfortable, centrally-located office with sport and recreation areas, bus shuttle to subway stations;
Vacation: 20 business days, unlimited sick leaves;
Flexible work schedule;
Kitchen with healthy snacks;
Medical insurance, gym and swimming pool;
Corporate events (Happy hours on Fridays, team buildings, and parties);
Company presents for birthdays and work anniversaries;
Education expenses coverage;
English classes;
Corporate trainings;
Relocation assistance for nonlocal candidates;
Bicycle/Car parking.