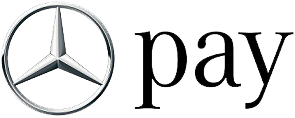 Mercedes Pay S.A. is a young, innovative start-up in the field of mobile/online payment. Our goal is to establish the new standard for payment processes. 'Mercedes pay' is the electronic payment system for services provided by the Daimler Group. It is a fundamental component of Daimler's mobility and digitalization strategy. As a part of the Daimler group, we are ambitious to make the products and services that Daimler offers even more appealing with the new payment system.
Description
On behalf of Mercedes Pay, Ciklum is looking for Lead Automation QA Engineer to join Kyiv team on full-time basis.
Become a part of an Agile team delivering a digital payment platform for POS payment, online payment, voucher & loyalty components, customer identification, strong factor authentication to serve a large array of business cases based on modern web, mobile and server side technologies.
Responsibilities
Create / modify, review, and execute verification and validation plans, cases / runs, and reports for software components and systems.
Participate in Risk Management activities: risk analyses, risk evaluation, and control in both pre-market and post-market risk management activities, Go noGo decision making
Provides quality input and oversight to new product introduction, design transfer, installation and change control including requirement specification
Document all activities to support final acceptance of the software, including all related defect entry, tracking, and fix verification.
Continuously looks for opportunity to improve software quality and related processes. Proactively create and drive teams to drive improvements.
Develop and approves quality and engineering, documents for conformance to business practices and departmental procedures.
Support internal audits
Assist in definition of product development processes
Requirements
BS/BA. in engineering, computer science, or related field, or equivalent experience
5+ years of successful experience in software QA/QC
5+ Experience with software testing including automated testing, test planning, functional testing, and regression testing
Ability to work independently as well as lead and work with teams supporting all Software Quality aspects in a Research, Development, and Production environment
Proven but balanced experience with Jira, Jmeter, Java, JS, Web-tesing, API-tesing, Kotlin, Protraсtor, Apium is a big plus, or in combinations
Proven experience in developing and establishing TDD, BDD
Strong analytical skills and experience
Additional work hours may be required during intense development times or to meet final goals or release deadlines, etc.
Desirable
Experience with Kotlin
Experience with Docker
Experience with Selenide
Experience of testing of ETL applications
Performance testing experience
Personal skills
Ability to adapt quickly to the changes on the project
Proactive person
Attentive to details
Quick learner
Strong team player
What's in it for you
Live, dynamic and highly professional team you can learn from and contribute to
Latest technologies and tools to develop and deliver amazing products
Opportunity and assist to grow
Quarterly performance bonuses 10% of Quarter salary
Paid afterhours for volunteers
Trainings and conferences
State of the art, cool, centrally located offices with warm atmosphere which creates really good working conditions
Medical insurance
Fruits and snacks in office