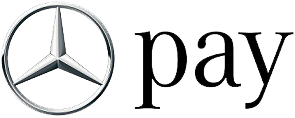 Mercedes Pay S.A. is a young, innovative start-up in the field of mobile/online payment. Our goal is to establish the new standard for payment processes. 'Mercedes pay' is the electronic payment system for services provided by the Daimler Group. It is a fundamental component of Daimler's mobility and digitalization strategy. As a part of the Daimler group, we are ambitious to make the products and services that Daimler offers even more appealing with the new payment system.
Description
On behalf of Mercedes Pay, Ciklum is looking for Lead Support Engineer (L2-L3) to join Kyiv team on full-time basis.
Responsibilities
As Lead L2-L3 Support  you'll lead highly skilled team of L2/L3 support engineers, represent Mercedes Pay as you manage and resolve complex technical escalations from customers integrating our services on their side. You'll work directly with Product Managers, IT Directors and CTO to test and improve the quality of integrations from our top merchants. And you'll serve as an advocate for developers using Mercedes Pay by ensuring the accuracy of Mercedes Pay's technical documentation, developing and testing the Mercedes Pay SDKs, creating relevant sample code, and managing the relationships with the developers. You will be leading the team's day-to-day activities and performing technical support functions including customer support, research, and troubleshooting. You train and coach staff. You are identifying areas of opportunity to decrease complexity and improve system stability as result manege KPI of Support Team.  You assigns daily tasks based upon management objectives and keeps management informed of progress and issues, escalate timely so ensure resolution is possible in every stage of the process.
24×7 OnCall (according to shift schedule)
Understand customer needs and provide fixes and workarounds in order to ensure smooth operation
Ensure quick reaction and prod issues resolution for entire system and sub-systems (following SLA)
Working with customers to debug and resolve technical integration problems
Lead team to resolve the majority of problems and simulate complex configuration and software problems, involve R&D when required
Feedback to scrum team on improvements in a system or services (based on RCA)
Lead team in developing internal tools and plugins that make it easier for support teams and engineering to identify and resolve customer integration issues.
Expected to become a technical focal point for customer issues across the board
Requirements
Minimum 2-3 years of experience in Customer Service or Support with prior and/or current leadership experience.
Experience interacting directly with end users customers in support of real time issues.
Requires strong people skills for coaching and feedback.
Ability to train and develop others
Must be able to set priorities and flexible in a fast paced environment.
Must be positive, professional, self-motivated, resourceful, and able to work with minimal supervision.
Excellent customer service and organizational skills.
Strong oral and written communications skills.
Strong record-keeping skill: ability to follow through and document issues and resolutions
Proven Experience in SQL
Good knowledge of Linux
Experience supporting SAAS applications
Application code deployment to Dev, Staging environments
Run and use Continuous build and integration environments
Comfortable working in a dynamic and challenging environment
Ability to multi-task without compromising quality.
Excellent troubleshooting, problem solving and analytical skills
Ability to collaborate within an Agile team and communicate effectively, able to communicate and report analyzed technical issues to Development team
Readiness to put effort into self-education of Java and product related technologies
Strong verbal and written communication skills, team player and innovator
Written and verbal communication skills in English
Desirable
Junior or higher level in Java or/and At least Junior/ level in one of the OOP languages
Experience with Postgres 9.x +
Personal skills
Ability to adapt quickly to the changes on the project
Proactive person
Attentive to details
Quick learner
Strong team player
What's in it for you
Live, dynamic and highly professional team you can learn from and contribute to
Latest technologies and tools to develop and deliver amazing products
Opportunity and assist to grow
Quarterly performance bonuses 10% of Quarter salary
Paid afterhours for volunteers
Trainings and conferences
State of the art, cool, centrally located offices with warm atmosphere which creates really good working conditions
Medical insurance
Fruits and snacks in office