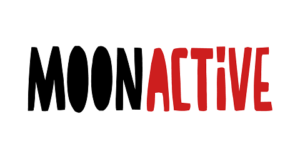 MoonActive is a Tel Aviv based game development company. We produced different social games for iOS, Android and Facebook. Have more than 1 million users. Our goal is to develop top quality casual games and connect people, friends and players from all over the world. We have very good positions on the market, high quality, they care about user experience, do a lot of analysis, company has good revenue grows. With More than 1M Daily Active Users and over 60 Million downloads, our main game is a Top 10 most grossing game in over 60 countries, kept its place as a top grossing game in every country it was officially launched.
We follow our belief that reaching success comes from setting high standards and striving to be the best at all we do:
Stunning art

Fun game play

Marketing expertise

Data science

Advanced technology

No compromises on quality
Description
Moon Active, a mobile games development company with millions of daily active users, is looking for an experienced Lead/Senior Technical artist to join its Kyiv team on a full-time basis.
Responsibilities
Work with product and development teams to create precise 2D design and animations in Unity according to existing mock-ups.
Working as part of a Kyiv based agile cross functional team that also includes Unity Developers, QA engineers and Backend developers.
Occasional visits to the Tel-Aviv office.
Requirements
Strong skills in Creative Suite Master Collection, mostly Photoshop, Illustrator and Flash.
Profound understanding of key-frame animation.
At least 2 years production experience in Unity.
Experience with Unity's Shuriken particle system.
Experience creating and working with shaders.
Bachelor degree in Art, Fine Art, Science or equivalent training.
Good spoken and written English is a MUST.
Understanding of content creation/management pipelines for game production.
Experience working with both artists and engineers and understanding the gap between both disciplines.
Ability to analyze and improve workflows to enhance group productivity.
Ability to sketch is an advantage.
Understanding of 3D concepts is an advantage.
Previous experience working in gaming companies is an advantage.
Strong organizational skills.
Self-driven
What's in it for you
Unique working environment where you communicate and work directly with Product owners and other Moon Active R&D members.
A challenging function, with a lot of responsibility in a unique dynamic environment.
Work with the latest technologies.
Work with skilled and professional team mates. Collaborating together to create awesome games served to tens of millions of players.
State of the art, cool, centrally located offices with warm atmosphere which creates really good working conditions.
Competitive salary.