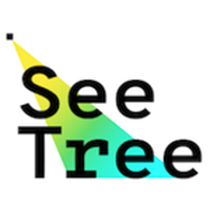 SeeTree provides a novel service to mega-tree farm growers, to be able to make data driven agro-technique decisions. At its core, SeeTree's unique service extract mass amount of data using special imagery tools, and using it to determine the health status of trees in a mega tree farm (over 360,000 tree farm).
SeeTree unique imagery tools and AI back-end capabilities allows it to provide data in scale and with high quality for every single tree.
Description
On behalf of SeeTree, Ciklum is looking for a Middle Automation QA Engineer to join the Lviv team on a full-time basis.
Responsibilities
You will be primarily responsible for creating and implementing both strategic and operational automation testing of our SaaS platform.
Creating reliable robust automated test suites that verifies the full range of our product's features
Constantly increase automation test scenarios coverage and update test strategy
Keep automation current, flexible, and designed to work within a continuous integration / deployment framework
Be part of the engineering team and work with the Product team to ensure features quality and coverage
Requirements
Strong technical skills with 3+ years as a Test Automation Framework engineer
2 years of experience in Javascript
Experience with Frontend Automation
Cypress background – Big advantage
SaaS background – Advantage
Knowledge in image processing, geo-mapping – big advantage
Personal skills
We are looking to work with a team member who is curious and passionate about quality, production and up time of our SaaS application
An individual that welcomes challenges and change.
We expect to work with a person who can embrace our mission to become as dedicated and committed as we are in creating the best service for the tree farming industry
Self-starter, pusher with 'can do' attitude
What's in it for you
An opportunity to build & put the foundations for a web application automation testing
Chance to have a great impact on products
Exciting projects with great responsibility
Being a part of a start-up mentality company trying to create innovation and history
Working with skilled and motivated colleagues in Ukraine and Israel
Variety of knowledge sharing and self-development opportunities
You will be able to bring your own ideas
Competitive salary