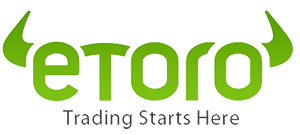 eToro is the world's leading social trading network, providing more than 12 million users from around the world a one-stop-shop solution for their trading and investing needs. Since 2007, eToro has positioned itself as a Fintech leader, pioneering revolutionary practices such as social trading, blockchain and machine-learning-based investment products. eToro is a regulated and secure platform, operating in full transparency with its clients' interest in mind.
eToro's award-winning trading and investing platform is at the forefront of Fintech technology. Our Research and Development department develops cutting-edge technologies, focusing on field-relevant areas, such as blockchain and artificial intelligence. We offer competitive fees and an organizational culture which is both professional and fun.
Description
On behalf of eToro, Ciklum is looking for a Middle Automation QA Engineer (Payment Team) to join the Kyiv team on a full-time basis.
The Payment Team is responsible for all eToro's payments aspects, which include two major aspects:
1. Integrations with global payments providers, such as: e-wallets, credit-card acquirer banks, bank wire transfers, etc.
2. Interactions with users, where there are two types of users:
a. External users – the eToro trading platform's users that wishes to trade, needs to deposit funds to the platform in order to trade, and on some occasions, wishes to withdraw funds from the platform – then we're responsible for implementing the deposit and withdraw pages which users are interacting with, to perform these actions.
b. Internal users – internal eToro teams that we're implementing internal tools for operating and monitoring the above financial activity.
The group consists of 25-30 members, which includes developers, QA, product managers and DBA.
The group is divided into 3 teams, that consists of all the disciplines for delivering a feature end-to-end.
Technology stack is mainly based on Microsoft ecosystem: writing in C#, the main database is SQL Server, etc. The web-site pages are written in AngularJS and Angular 7. Open source and cloud infrastructure embedded with our solution: RabbitMQ, Redis and several Azure services.
You'll be joining our payments team to support a growing list of integrations to support payments, and the creation of complex compliance and regulation flows. We're in the process of migrating our services into the cloud.
Responsibilities
Participate in software's test automation development to ensure the highest level of quality;
Create server side test automation scenarios and increase test coverage to replace manual testing;
Execute test automation scenarios and analyze the results;
Work closely with the development and product teams;
Become a test automation API authority and support the team;
Create and generate test automation plans for different test projects covering all aspects of project's functionality and regression. Document and share all new developed abilities;
Be part of an amazing fast-paced team.
Requirements
Have at least 3 years of experience in Back-End and UI automation infrastructure development using C#/Java and tools like Selenium;
Have at least 2 year experience in manual testing or a highly developed quality awareness;
Know your way around unit and integration testing;
Know your way around SQL Server and writing queries;
Deep knowledge of at least one test framework: NUnit, MStest, Junit framework;
Good understanding of software testing theory and methodologies including DevOps practices;
Proven experience with CI/CD tools and pipelines like Jenkins;
Possess a broad overview outlook of the system and solution;
Excellent communication, organizational and analytical skills;
Team player with a 'can do' approach.
Personal skills
Strong communication skills, both written and verbal English;
Problem solver with 'can do' attitude;
Self-organized;
Good attention to details.
What's in it for you
Working with the latest technologies;
Unique working environment where you communicate and work directly with the Client;
Competitive salary;
Possibility to work in world-known and successful company;
Long-term employment with 20 working-days paid vacation and other social benefits;
State of the art, cool, centrally located offices with warm atmosphere which creates really good working conditions.
Client video presentation