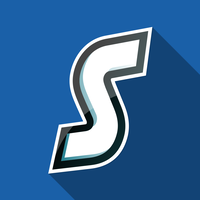 Stoiximan / Betano Group is one of the fastest growing GameTech companies in Europe https://www.linkedin.com/company/stoiximan-gr/
Stoiximan is a GameTech company with a human centric approach, headquaters based in Greece (Athens & Thessaloniki). We are No1 online operator in South-Eastern Europe with more than 300.000 active users and 600 employees (number with sevenfold increase in just 3 years!)
Innovation is the basis of our growth and sustainability.
This is why we are investing in developing our own technology that will enable us to realize our vision offering even higher quality entertainment experiences that will establish us among the leading Game Tech companies in Europe, while strengthening our global competitiveness.
Our success is strongly linked to a healthy, high-quality experience for all.
We ensure a credible environment through:
Responsible service: A secure and trustworthy environment from a certified and legitimate gaming service provider. Also a member of the Sports Betting Integrity organization (ESSA), to further strengthen the efforts for integrity and security of gaming services.
Responsible products: Continuously improving our products, we invest in innovation and development. We go beyond compliance and apply special features for the safety of our customers.
Privacy: Ensuring the privacy and protection of personal data is a crucial pillar in the design and operation of our services.
Betano implements an extensive sponsorship program, supporting sports industry, sports clubs, national teams, as well as individual athletes. We support more than 400 athletes through sports sponsorships.
Description
On behalf of Stoiximan, Ciklum is looking for the Middle Automation QA Engineer to join Kyiv team on full-time basis.
We are looking for a Quality Assurance (QA) Engineer to develop and execute exploratory and automated tests to ensure product quality. QA engineer responsibilities include designing and implementing tests, debugging and defining corrective actions. The QA engineer role plays an important part in our company's product development process. Our ideal candidate will be responsible for conducting tests before product launches to ensure software runs smoothly and meets client needs. If you hold an engineering background and enjoy providing end-to-end solutions to software quality problems, we'd like to meet you. Ultimately, you should monitor all stages of software development to identify and resolve system malfunctions to meet quality standards.
Responsibilities
Review requirements, specifications and technical design documents to provide timely and meaningful feedback
Create detailed, comprehensive and well-structured test plans and test cases
Estimate, prioritize, plan and coordinate testing activities Design, develop and execute automation scripts using open source tools Identify, record, document thoroughly and track bugs
Perform thorough regression testing when bugs are resolved
Develop and apply testing processes for new and existing products to meet client needs Liaise with internal teams (e.g. developers and product Owners) to identify system requirements
Monitor debugging process results
Track quality assurance metrics, like defect densities and open defect counts
Stay up-to-date with new testing tools and test strategies
Requirements
Have at least 2 years of experience working in web application testing
1 year of experience working as a QA in an agile environment.
Knowledge of REST API testing, XML, JSON.
Basic SQL knowledge.
1 year of experience in any selenium/webdriver based test automation framework (e.g. Python/Java selenium, Cuccumber, Robot framework)
A person with good attention to detail who is self organized and has good communication skills
What's in it for you
Working with the latest technologies
Unique working environment where you communicate and work directly with the Client
Competitive salary
Possibility to work in world-known and successful company
Long-term employment with 20 working-days paid vacation and other social benefits
State of the art, cool, centrally located offices with warm atmosphere which creates really good working conditions