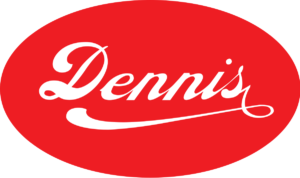 Dennis is one of the UK's top magazine and online publishers and one of the most innovative, successful and respected publishers across the world. As the 6th largest consumer magazine publisher, Dennis has transformed its business from its traditional print publishing roots to a true multi-platform, award-winning media company, with a group turnover of over £130m.
The company has launched and owned some of the world's biggest global magazine and online brands – including Alphr, Den of Geek, The Week and Buyacar. Today, Dennis is one of the most dynamic media companies in the UK. The company's portfolio of over 30 brands operates in four areas of excellence: Current Affairs, Technology, Automotive and Lifestyle, reaching over 50million unique users and selling over 2.5million magazines every month.
Dennis won best 'Media Company' of the year, and Buyacar won best 'Digital Product of the Year', at last night's British Media Awards!
http://www.britishmediaawards.com/2018-winners/
General Dennis information and videos:
https://www.facebook.com/LifeAtDennis/
https://www.youtube.com/channel/UCg7hsvIHmP0IBudLgYM71pg/videos
Buyacar information
https://www.buyacar.co.uk/how-it-works
Description
On behalf of Dennis Publishing, Ciklum is looking for a Middle Automation QA to join the Kyiv team on a full-time basis.
Your opportunity
The role involves working on both greenfield projects and on our portfolio of brands including Alphr.com, BuyaCar.co.uk, AutoExpress.co.uk, Evo.co.uk, TheWeek.co.uk, Carbuyer.co.uk, CloudPro.co.uk, ExpertReviews.co.uk, DenOfGeek.com, to develop and integrate front and back-end functionality using open source technologies.
Responsibilities
As part of the role, you will be working with other developers for all things related to testing, as such, you will be expected to pair with a variety of teammates from DevOps Engineers, Developers as well as other QAs.
You should feel comfortable working with Agile-Scrum or similar methodology or using Kanban and working within a fast paced continuous delivery focused environment.
As part of the role, you will be able to work on multiple projects based on urgency and priority.
Tools:
Testing Methodologies: Agile-Scrum, TDD/BDD.
Automation Tools: Behat, Mink, Selenium.
Integration Tools: Jenkins.
Defect Tracking Tools: Jira.
Version Control: GitHub.
Other Tools: PHPStrom, Code.
Why you?
Your inquisitive approach and technical discipline will allow you to effectively troubleshoot and identify solutions to complex problems, efficiently completing tasks on your own as well as collaborating positively across your team.
Requirements
Good Automation skills for developing BDD tests using Behat, Mink, and Selenium.
Strong BDD and Agile practitioner to improve the quality of testing.
Experience in using version control systems e.g. Github.
Understanding of PHP, HTML, CSS, Javascript & XML.
Good experience in maintaining a Continuous Integration (CI) pipeline tools such as Jenkins.
Ability to use frameworks such as Cucumber or Gherkin to write BDD tests.
Ability to execute and manage to test for frequent releases.
Willingness to troubleshoot, analyse, isolate defects and report them to a bug tracking database (JIRA).
Experience of incorporating test stages into the continuous delivery pipeline.
Experience around good test case automation practices within a complex product environment.
Ability to check the tasks/tickets Acceptance Criteria after the development.
Experience and Understanding of all testing methodologies and test artifacts.
Bringing the testing mindset into planning sessions and ensuring the testing effort is captured and recognised.
Passionate about quality delivery and in improving the quality of our products.
Ability to catch bugs or fixing failing test cases early in the development life cycle and ensure the quality of the product is maintained to a high standard.
What's in it for you
At Dennis, we're dedicated to creating brands that people want to work with, and a culture that people want to work in. We're unique, and so are you. You'll enjoy a host of benefits and perks when you join us, on top of a satisfying salary. And that's not all:
We're award winning. Award-winning brands, award-winning teams and a culture that encourages innovation.
Our Commitment. We're all very proud to work for the benefit of The Heart of England Forest; founded by our late chairman, Felix Dennis. Every employee can plant a tree in their name to be part of our vision and future.
We're always thinking of you. You'll have plenty of great benefits such as 28 days' holiday, a contributory pension scheme and discounted gym membership.
We reward hard work. After five years with Dennis you'll earn a 6-week paid sabbatical, to spend as you like. And our Employee of the Year wins a holiday-of-a-lifetime courtesy of us! And there's more…
We know how to have fun. Whether it's swatting up for our pub quizzes, creating a costume for our famous fancy dress parties, or taking part in a fitness challenge as part of our annual charity day – we guarantee you'll enjoy Dennis life.
Being Brilliantly different is part of our DNA – our success is built upon it. What makes you unique is what makes us unique and we're proud to foster and promote an environment of inclusivity and a celebration of individuality. Dennis does not discriminate. We recruit purely based on your skills, talent and your potential. If you feel you are right for the role, we'd very much like to hear from you!