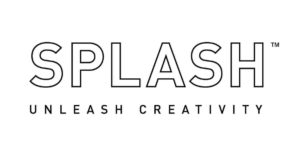 We're Splash: the creative technology company that unleashes creativity for everyone, everywhere. We produce best-in-class, crafted creative that's informed by rigorous, data-driven strategic insights. We support our entertainment, luxury and lifestyle clients with full-service creative capabilities. And we have a keen eye on the future of the technology landscape – constantly seeking to elevate and push our work forward both on a local and global level.
The consumer and the work are at the centre of the communication strategies we develop. And we recognise that to get to the best creative solutions we need to look after our own. We foster relationships and reward hard work, to ensure we deliver effective creative excellence, every time.
Description
On behalf of Splash Worldwide, Ciklum is looking for a Middle Back End Developer to join Kyiv team on a full-day basis.
This is a newly established role, at an exciting time of growth technically and revenue-wise for the company. It will suit an individual who is keen on making a significant impact to a company's view on technology. You will be instrumental in delivery of the technical strategy and ambition, and be a key part of the team.
We are looking for an experienced PHP Developer responsible for managing back-end services and the interchange of data between the server and the users. Your primary focus will be the development of all server-side logic, definition and maintenance of the central database, and ensuring high performance and responsiveness to requests from the front-end. You will also be responsible for integrating the front-end elements built by your co-workers into the application. Therefore, a basic understanding of front-end technologies is necessary as well.
You will positively contribute to the technology team and the overall development of our technology platforms and products, and you will strive to achieve stakeholder, client, colleague and end-user satisfaction in all you do – with end-user advocacy being a primary goal in your sights.
As a key member of the technology team your colleagues will support and develop you wherever possible.  You will return the same sharing and experience with your fellow colleagues, and the business.
Responsibilities
Integration of user-facing elements developed by front-end developers;
Build efficient, testable, and reusable PHP modules;
Solve complex performance problems and architectural challenges;
Integration of data storage solutions;
Build reusable code and libraries for future use;
Optimize application for Maximum performance and scalability;
Collaborate with other team members and stakeholders;
Participate with development group in sprint planning and refinement sessions;
Contribute to longer term estimation and planning activities;
Participate with the Product Owners/Business Analysts in requirements discussions and workshops, identifying technical constraints and/or opportunities that could be considered by the business and identifying iterative MVP packages/releases;
Participate in peer reviews to ensure development quality (code review, architecture review, test/performance review) and adherence to appropriate technical standards;
Build a deep understanding of our platforms and applications;
Work with, and promote, agile delivery best practices for the technical delivery team (Agile SCRUM);
Be a respected and trusted partner to each member of the team and become a domain subject expert.
Requirements
3+ years' experience as a Backend Developer;
Strong knowledge of PHP web frameworks such as Laravel;
Understanding the fully synchronous behavior of PHP;
Understanding of MVC design patterns;
Knowledge of object oriented PHP programming;
Understanding accessibility and security compliance;
Strong knowledge of the common PHP or web server exploits and their solutions;
Understanding fundamental design principles behind a scalable application;
User authentication and authorization between multiple systems, servers, and environments;
Integration of multiple data sources and databases into one system;
Familiarity with limitations of PHP as a platform and its workarounds;
Creating database schemas that represent and support business processes;
Familiarity with SQL/NoSQL databases and their declarative query languages;
Proficient understanding of code versioning tools, such as Git;
A strong understanding of the software development life cycle and methodologies.
Desirable
Qualified to degree level desirable;
Experience in Python Development;
Understanding of frontend technologies, such as JavaScript, HTML5, and CSS3;
Experience in martech, adtech, production tech or associated domains.
What's in it for you
Live, dynamic and highly professional team you can learn from and contribute to;
Supportive, friendly and knowledge-sharing social environment;
Opportunity and assist to grow;
Trainings and conferences;
Medical insurance;
Fruits and snacks in office.