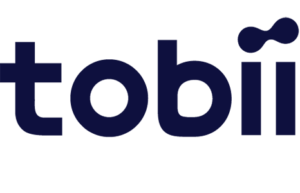 Eye tracking is a technique that measures exactly where a person is looking on a screen, and is about to revolutionize our world just like the mouse did 20 years ago. Tobii is leading this revolution. Tobii is a growing company that develops eye tracking products for researchers, people with disabilities, interaction designers and advertising agencies.
Description
On behalf of Tobii, Ciklum is looking for a Middle C# Developer to join Kyiv team on full-time basis.
As a developer in Tobii you will be using the latest technologies in combination with modern tools to obtain the most efficient working environment. Tobii strives for loose coupling, maintainability, testability and extensibility. Tobii works in small, effective and agile teams (3-7 persons), often closely together with a Scrum Product Owner located in Stockholm, Sweden.
You will enjoy working in a closely knit agile team to deliver value to our end customers. The team, together with their sister teams working on the same application platform, owns the whole implementation including frameworks for automated testing and continuous integration!
If this sounds interesting and you know that you are better than most in your field – please apply for this position!
Responsibilities
Produce maintainable and testable code following best OOP/OOD practices.
Code reviews.
Communicate with teams in Kyiv and Stockholm working on same set of products in agile environment
Requirements
At least 3 years professional experience as a programmer with .NET/C#.
Understanding of multithreading.
Good knowledge in OOA/D and SOLID principles and accustomed to TDD.
A university or Master degree in Computer Engineering or equivalent.
Team player who sees the value of good communication with teammates .
Good skills in English, both verbally and in writing.
Being responsible and proactive.
Desirable
Experience in development of desktop applications for Windows.
Experience in developing WPF applications using MVVM pattern.
C++ programming experience.
Network programming.
MediaFoundation/DirectShow experience.
Personal skills
A passion for computers and programming since childhood.
A strong interest for experimenting and learning new technologies and tools.
Enjoy working with other highly skilled developers.
Energetic, innovative, dedicated and without prestige!
What's in it for you
Ability to work on challenging, large and complex project;
State of the art, cool, centrally located offices with warm atmosphere which creates really good working conditions;
Unique working environment where you communicate and work directly with client;
Free English courses;
Medical insurance
Client video presentation