Middle DevOps Engineer for Mercedes pay (Kyiv)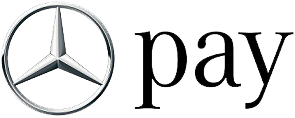 Mercedes Pay S.A. is a young, innovative start-up in the field of mobile/online payment. Our goal is to establish the new standard for payment processes. 'Mercedes pay' is the electronic payment system for services provided by the Daimler Group. It is a fundamental component of Daimler's mobility and digitalization strategy. As a part of the Daimler group, we are ambitious to make the products and services that Daimler offers even more appealing with the new payment system.
Description
On behalf of  Mercedes pay,  Ciklum is looking for a Middle DevOps Engineer to join Kyiv team on full-time basis.
Responsibilities
Design and develop IT-Infrastructure for our innovative payment solution
Administrate the Mercedes pay platform
Responsible for operating development infrastructure and parts of the custom systems.
Get in touch with the developers to bring our software into success, Cooperate close to our development team and external service providers
Requirements
You have more than 3 years of working experience in related field
You possess outstanding knowledge in Linux/Unix OS, Virtualization (Xen), Databases, git/git-ci, docker and development workflows
You have strong analytical, problem solving, and communication skills
English language skills mandatory
Personal skills
You have strong analytical, problem solving, and communication skills
Proactive person
Ability to adapt quickly to the changes on the project
What's in it for you
You are contributing to the future of a fast growing and sustainable company
You are able to work with a young team of highly motivated and skilled top performers
You can enjoy working in an open environment with high flexibility and agility
You will be rewarded with an attractive remuneration package