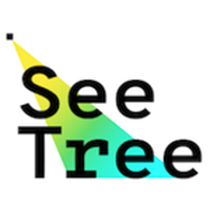 SeeTree provides a novel service to mega-tree farm growers, to be able to make data driven agro-technique decisions. At its core, SeeTree's unique service extract mass amount of data using special imagery tools, and using it to determine the health status of trees in a mega tree farm (over 360,000 tree farm).
SeeTree unique imagery tools and AI back-end capabilities allows it to provide data in scale and with high quality for every single tree.
Description
On behalf of SeeTree, Ciklum is looking for a Middle DevOps Engineer to join Lviv  team on a full-time basis.
The DevOps Engineer will be responsible for development/maintenance of modules to support AI systems and the successful deployment of those modules as robust cloud services.
He will work closely, on a daily basis with AI team leader and developers in Israel and in the Ukraine.
Responsibilities
Responsible for DevOps, Cloud and Monitoring environments – Build and maintain infrastructure, CI/CD tools and services to improve delivery and availability;
Building and maintaining the infrastructure of our cloud architecture;
Evaluating cloud tools and services;
Help with on boarding of new developers;
Support the design of new features.
Requirements
At least 3 years of experience with Python and Scripting Fundamentals;
Knowledge of build/release systems, CI/CD systems;
Experience with cloud architectures such as AWS or GCP;
Python unit tests frameworks.
Desirable
Experience with Kubernetes;
Experience with developing image processing modules;
Experience with development of Big Data systems.
Personal skills
We are looking to work with a team member who is curious and passionate about technology. An individual that welcomes technical challenges and hard to solve problems. We expect to work with a person who can embrace our mission to become as dedicate and committed as we are in creating the best service for the tree farming industry. We aim to recruit mid-level developer, bright mind, who is eager to evolve and grow his skills and career with us, to become expert in his domain. We offer great opportunities to learn new technologies in order to meet our goals.
What's in it for you
Very close cooperation with client;
Possibility to propose solutions on a project;
Dynamic and challenging tasks;
Team of professionals: learn from colleagues and gain recognition of your skills;
Low bureaucracy;
Continuous self-improvement;
Long-term employment with 20 working-days paid vacation and other social benefits.