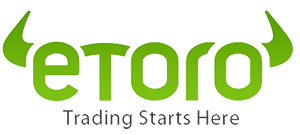 eToro is the world's leading social trading network, providing more than 12 million users from around the world a one-stop-shop solution for their trading and investing needs. Since 2007, eToro has positioned itself as a Fintech leader, pioneering revolutionary practices such as social trading, blockchain and machine-learning-based investment products. eToro is a regulated and secure platform, operating in full transparency with its clients' interest in mind.
eToro's award-winning trading and investing platform is at the forefront of Fintech technology. Our Research and Development department develops cutting-edge technologies, focusing on field-relevant areas, such as blockchain and artificial intelligence. We offer competitive fees and an organizational culture which is both professional and fun.
Description
On behalf of eToro, Ciklum is looking for a Middle Front End Developer (Conversion Team) to join Kyiv team on a full-time basis.
You will be joining an agile team, developing new features, in our core product, and optimizing our onboarding funnel to result a significant business impact.
The team is part of our Experience group which develops eToro added value and differentiating features that drive the company growth….and we do it all fast!
Responsibilities
Be part of a full-stack team (~6 ppl), actively participate in its agile ceremonies;
Work closely with team lead, product manager and marketing stakeholders to vision, develop and measure onboarding funnel improvements;
Design, develop new client side features and A/B tests; including self-contained, reusable, and testable modules and components;
Re-factor or retire code; work to decrease tech. debt;
Act as tech. lead; mitigate risks; work to ensure quality and highly performant application;
Contribute to team deployment, CI/CD; including on-call escalation responsibility on production;
Collaborate with IT, Security and other RnD colleagues to ensure best practices;
Contribute to team knowledge; write technical documents and foster learning;
Promote good team atmosphere.
Requirements
Proficient in object-oriented JS and modern libraries, HTML, CSS and Responsive design;
Experience with Angular;
Experience with RESTful APIs integrations and non-blocking code;
3 years of experience as hands-on developer;
Good communication skills (English).
Desirable
Experienced with mobile client development (Cordova or Native);
Experienced with performance tuning;
Knowledgeable in client and web architecture;
Background in AngularJS;
Experienced with backend development (preferably Node.js or C#).
What's in it for you
Working with the latest technologies; experience high scale on world-known product;
Competitive salary;
Long-term employment with 20 working-days paid vacation and other social benefits;
State of the art, cool, centrally located offices with warm atmosphere and dynamic environment.
Client video presentation