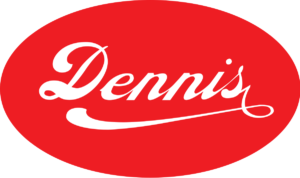 Dennis is one of the UK's top magazine and online publishers and one of the most innovative, successful and respected publishers across the world. As the 6th largest consumer magazine publisher, Dennis has transformed its business from its traditional print publishing roots to a true multi-platform, award-winning media company, with a group turnover of over £130m.
The company has launched and owned some of the world's biggest global magazine and online brands – including Alphr, Den of Geek, The Week and Buyacar. Today, Dennis is one of the most dynamic media companies in the UK. The company's portfolio of over 30 brands operates in four areas of excellence: Current Affairs, Technology, Automotive and Lifestyle, reaching over 50million unique users and selling over 2.5million magazines every month.
Dennis won best 'Media Company' of the year, and Buyacar won best 'Digital Product of the Year', at last night's British Media Awards!
https://www.britishmediaawards.com/2018-winners/
General Dennis information and videos:
https://www.facebook.com/LifeAtDennis/
https://www.youtube.com/channel/UCg7hsvIHmP0IBudLgYM71pg/videos
Buyacar information
https://www.buyacar.co.uk/how-it-works
Description
On behalf of Dennis Publishing, Ciklum is looking for a Middle Front End Developer to join Kyiv team on a full-time basis.
As Front End Developer you will be responsible for the ongoing innovation of Dennis' online portfolio. As a company we embrace the philosophies of modern development and innovation in everything we do. Additionally, we pride ourselves on supporting our staff, allowing them the time to learn, grow and experiment. We value candidates who are highly collaborative, adaptable and passionate
Responsibilities
Writing clean semantic code using practice and modern standards.
Work alongside the team, to code, suggest, and iterate on our development stack. The ability to implementing API driven component based architecture will be key.
Optimize Front End performance is worth the time. Care about cross browser/device compatibility, progressive enhancement and making code superfast then this is the role for you.
Communicate with multiple teams to offer development solutions that push out tech and our business forward. We love open source and consider it important to allow our developers the time to research, learn and contribute back to the community.
Enjoy keeping up with and applying modern design patterns and philosophies.
Requirements
Front End development techniques and best practices.
Experience with modern JS libraries & frameworks (React, Preact, Vue, Riot).
Front End performance optimization.
Responsive Web Development.
Progressive enhancement.
SASS, CSS, HTML.
Creativity, innovation and originality.
Keeping up to date with current design trends.
Experience designing in browser.
A comprehensive conceptual design range.
Desirable
Experience working with React.js or similar frameworks.
BDD/TDD and other testing frameworks.
Experience as part of an Agile team working with Kanban.
Working with high traffic sites in large scale organizations.
Personal skills
A passion for Front End and open source development.
Strong strategic, analytical and problem solving skills.
Meticulous attention to detail.
Able to work under pressure while maintaining high development standards.
Collaborative and adaptable.
Able to communicate effectively with both technical and non-technical people.
What's in it for you
Unique working environment where you communicate and work directly with client.
A challenging function, with a lot of responsibility in a unique dynamic environment.
Work with new technologies using best development practices.
Work with skilled and professional team.
State of the art, cool, centrally located offices with warm atmosphere which creates really good working conditions.
Competitive salary.