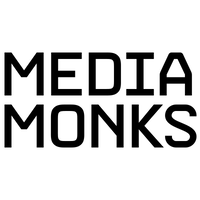 MediaMonks is a global creative production company. We partner with clients across industries and markets to craft amazing work for leading businesses and brands. Our integrated production capabilities span the entire creative spectrum, covering anything you could possibly want from a production partner, and probably more.
From creative campaigns and content to bespoke development and design, MediaMonks works above the line and below the fold at the intersection of creativity and technology. We operate across teams, time zones and technologies with an incredible in-house team of 900+ Monks. Our work is recognized by advertising and craft awards around the world, producing 128 Cannes Lions and over 225 FWAs to date.
Founded in 2001 and rooted in digital, you can find us anywhere on the Web as well as in San Francisco, Los Angeles, New York, Mexico City, Buenos Aires, São Paulo, London, Amsterdam, Stockholm, Dubai, Singapore and Shanghai.
In 2018, MediaMonks joined forces with S4 Capital to build out the production platform of the future. Under the direction of Sir Martin Sorrell, we're increasing our firepower on all fronts, adding more Monks, monasteries and capabilities such as digital media buying and first-party data.
Description
On behalf of MediaMonks, Ciklum is looking for a Middle Front End Developer to join the Kyiv team on a full-time basis.
Responsibilities
As a member of our Kyiv-based development team you will be working on page templates and landing pages for our clients as well as our internal "operating system" of React-based workflow tools.
Requirements
Upper intermediate English is required and through your portfolio you can demonstrate a minimum of 2-3 years of commercial experience & skills in:
Front-end:
Pure JS, ES6/ES7
React
HTML5
CSS3
Project set-up:
Webpack
Grunt/gulp
Git/SVN
Personal skills
You're an experienced & fast coder, who loves to work with great designs & interfaces.
A fast yet very accurate developer and a "pixel-maniac".
A responsible person, team-player and easy communicator.
Ready to walk the extra mile, because you want to improve yourself and the projects you are working on.
What's in it for you
A passionate, international team of developers & digital producers
Continuous learning & professional development
A chance to work on world-class campaigns, for global advertisers
Business trips to our headquarters in Amsterdam
Continuous learning & professional development
Unique working environment where you communicate and work directly with the client
State of the art, cool, centrally located offices with warm atmosphere, creating really good working conditions
Client video presentation