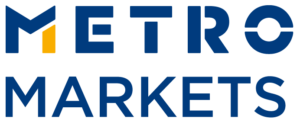 Metro Group is the top-5 largest retailer in the world. We are honored to be a partner to build brand-new eCommerce Marketplace platform and make our client #1 digital eCommerce provider in Europe.
Our client has incredible expertise in physical sales, as well as successful eCommerce business in Germany. New commercial platform is part of strategic roadmap to bit global marketplace providers like Amazon/eBay in selected market segments and leverage strong world-wide branding, 20+ millions of existing offline clients, dedicated field-force sales in Europe and well-established logistics, delivery and client-support network.
The platform assumes to host 10+ high-load cloud-based product applications, managed end-to-end by dedicated teams (including Product Owner on client side /Germany/, and full cross-functional teams on Ciklum side /Kiev/). Ciklum team encounters 100+ employees for this project which is planned for 18 months at least. First public-beta release is planned for Sep 1, 2019. Our delivery started in September 2018 and current team size is 50 employees.
Description
On behalf of Metro Group and Ciklum Digital, we are looking for a strong Middle Front End Developer to join our team on a full-time basis.
An exciting and unique opportunity to become a part of Agile team that develops modern hi-tech web applications. We use best practices and create new solutions and approaches. Our passion is about programming, learning and sharing knowledge and experience. And to be on the cutting edge of technology.
We provide an expert vision for client requests using technology standards and best solutions. Working as an outsource team we build and develop our team to fit growing IT market requirements. We support long-term projects and fast start-ups. Considering bench opportunity we encourage our team to learn new technologies and apply them on a real projects.
Responsibilities
Create and maintain modern interfaces;
Contribute ideas through your knowledge of evolving front-end technologies;
Communicate with developers, designers and customers;
Perform technical assessment of UI mockups/wireframes to ensure the possibility of their implementation within reasonable time;
Join project teams & implement/support code quality standards;
Innovate/support new approaches and improve development processes & tools;
Be a part to a positive and fun team environment;
Requirements
You can name examples of use in different contexts and you are guided by best-practices and specifications of such skills:
HTML (Semantics, Layout, DOM (repaint/reflow/etc));
CSS2 / CSS3 (Preprocessors, Browsers support, Methodologies (BEM/CSS-in-JS));
JavaScript (ECMAScript specs, DOM, BOM, Web API, SPA, Dev Tools);
TypeScript;
Angular:

Components;
Routing;
Services;
State management;
Forms;

RxJS
Application state management (Ngrx/Redux/Flux)
Webpack / Babel;
Git;
Branching strategy (gitflow);
Paradigm/Principles (OOP, FRP);
Architecture & Enterprise patterns:

Design patterns (Flux / Redux, MVC, MVVM);

Testing types (Unit);
Network protocols (HTTP);
Conventions (REST);
Auth (JWT);
Desirable
You should have an idea of the subject and its parts and experience of use of such skills:
Diagrams notations (Component Diagrams, Use Case, Sequence, Flow Diagram);
ReactJS / Vue / etc;
Gulp;
Sonar;
Docker;
GitlabCI;
Personal skills
Diligent, responsible, communicative, proactive;
Strong & clear communication skills;
Good team player;
Willing to improve professional knowledge;
What's in it for you
We offer you an agile environment with startup mentality, no bureaucracy, flat hierarchies as well as courage and trust to evaluate new approaches. We value personal interaction so project presumes frequent client visits to Kyiv, as well as business trips to Germany for Development team, not just managers.