Middle Manual QA Engineer for CGI
Kyiv, Amosova, Dnipro, Kharkiv, Lviv, Vinnytsia, Odessa, Remote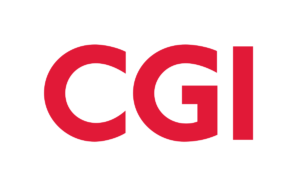 We are Magento focus, screening the market potential for new technologies and product/platform opportunities such as E-commerce, CMS. You will have opportunities to take part in development of highly customized and integrated (Python, SOAP, REST etc.) E-commerce Magento platforms for large worldwide leading brands. We are using Amazon Web Services (AWS) based cloud computing infrastructure for E-commerce (auto scaling, balancing and billing). Starting in 2012 we actively develop mobile Apps and use mobile browsing development. We have a great plans to scale from 2 teams in Kharkov up to 6 in the next years.

With more than 75 000employees worldwide CGI is one of the world's largest pure play IT service companies (number 2 in Canada, 3 in USA, 5 worldwide). We are focused on IT consulting, system integration, eBusiness, eCommerce in industrial, retail, telecommunication, manufacturing and financial areas.
Description
On behalf of CGI, Ciklum is looking for a Middle Manual QA Engineer to join the Kharkiv team on full-time basis.
Responsibilities
Manual web apps testing (Desktop, Mobile)
Conducting functional testing, cross-browser & cross-platform compatibility testing
Testing API integration with 3-rd party services and payment system providers
Product requirements analysis
Creating test documentation (Test Plan, Test cases, Bug reports, Test results report, User journey, Customer manual)
Conducting regression testing
Test results analysis and reports
QA tasks estimation
QA processes improvement on the project
Controlling the bugs through the development lifecycle
Collaborate with development team and customers to ensure consistent project execution
Requirements
2+ years of experience in QA within commercial projects, especially in manual testing of web-based applications and e-commerce solutions
Strong knowledge of software QA methodologies, tools and processes
Strong understanding of working client-server applications
Experience in REST API (postman, SoapUI, or similar)
Good knowledge of web-application testing (HTML, CSS, F12 tools)
Familiar with Test Management tools and defect tracking systems such as JIRA
Experience in writing clear, concise and comprehensive test documentation
Experienced in developing manual test cases, test scenarios
Written and spoken English – at least intermediate
Strong analytical skills
Desirable
Experience with automation, performance, security testing
Experience with Magento CMS
Experience with SQL
Personal skills
Good memory skills
Ability to quickly switch between different task / issues and multitasking
Extended communication skills and open manner
Team work experience and interest in working in a team
Extended patience and persistence working on issues
Having a good and extended personal and professional curiosity
Strong analytic skills and abilities
High stress resistance
What's in it for you
Unique working environment where you communicate and work directly with client
Variety of knowledge sharing, training and self-development opportunities
Competitive salary
State of the art, cool, centrally located offices with warm atmosphere which creates really good working conditions
E-Commerce System: working on projects for larger European and global retailers and brands
Magento – global brand: Fastest growing ecommerce platform in the world, Open Source, PHP based, but JAVA like, best of breed technology
Innovating approaches (cloud computing; possibility to build a career in the area of interest – mobile…)
SaaS- Software as a Service, PaaS-Platform as a Service, IaaS-Infrastructure as a Service (Cloud Computing) for Magento everything,some innovative ecommerce concepts, tools, services to come this year, as well as an own mobile product for e-commerce and mc-ommerce