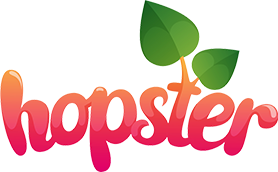 Hopster mission is to make screen time a win-win for parents and children. We do that by helping kids to learn through the shows they love, striking a balance between learning and fun. As one of the top-ranking kids apps on the App Store in 20 countries and counting, one of the App Store's Best of 2015 and 2016 selection, as well as Kidscreen 2018 & 2017 Best Streaming Video Platform and Best App in the Little London Awards 2017, we already do this for over 1 million families. Our users are children between 2-6yrs old (and their parents). Our investors and advisors include Sony Pictures Television, Sandbox & Co, Peter Read (LoveFilm), MADE.com CTO Jonathan Howell, and Davina McCall.
Description
On behalf of Hopster, Ciklum is looking for a Middle Manual QA Engineer, who will be part of our rapidly growing engineering team.
More about the role:
You'll be working as part of cross-functional Agile team
You'll be working closely with and learning from Manual QA and Automation QA Engineers
You'll be involved in both executing and developing test scripts and designing test scenarios
You'll create and maintain any required test data and accounts
You'll report any issues identified in JIRA and Testrail
You'll collaborate with team members in finding the root cause of issues
Responsibilities
You'll be working across the core Hopster platforms, including mobile, web and TV. As you'll be working across several projects and platforms so you must have an ability to effectively prioritize and manage your workload.
Coping with testing and QA tasks and meeting deadlines
Improving existing testing procedures as needed
Investigating product quality in order to make improvements to achieve better customer satisfaction
Working with cross-functional teams to ensure quality throughout the software development lifecycle and effectively reporting bugs to team
Performing thorough regression tests for each release
Focusing on growing in the role and learning automation testing
Requirements
Proven experience of manual testing across mobile and web – at least 1.5 years.
Ability to adeptly use iOS and Android devices as well as multiple web browsers
Thorough knowledge of structured test methods and processes
Experience developing test scripts
Experience using bug tracking or task managing systems (e.g. JIRA)
Keen observational skills and careful attention to detail
Excellent analytical skills
Desirable basic knowledge of SDLC and Agile testing processes
An ISTQB Foundation in Software Testing desirable
A special attribute we call getstuckinability – also known as a pro-active, can do attitude, and willingly getting involved to do things that need doing
A passion for the digital sector and start ups
To be driven and energetic
To be positive and friendly but not scared to speak your mind
Desire to grow into Automation role or Senior Manual QA role
What's in it for you
We understand children and we are a diverse, ambitious team. We strive for a fast, fun, and creative environment. We embrace new ideas and work together to build a better Hopster. Everyone gets as much responsibility as they can handle and, as a rapidly growing company, we'd expect to offer people who perform well plenty of future growth opportunities.
Still sound good? Get in touch. We look forward to hearing from you