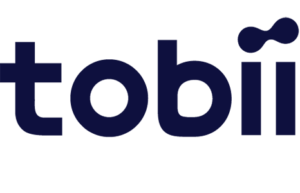 Tobii is the world leader in eye tracking – a technology that allows a computer to tell exactly where a person is looking. Eye tracking is used in a broad range of applications including market research and eye-controlled computer interfaces. Headquartered in Stockholm Tobii covers the global market with offices in USA, China, Japan, Norway, UK and South Korea. If you want to work with meaningful products and tackle interesting problems, we might be the right company for you.
About the Product:
Our most important software product, Tobii Pro Lab, used by universities, researchers and commercial actors around the globe is constantly developed and improved. We need you to be part of the development team. The product is used to design, conduct and analyze experiments centered around – but not limited to – eye tracking. Our customers bet their academic career or next marketing campaign on insights gained from our software, so we need to offer a very high-quality product handling high volumes of data with microsecond timing resolution and precision.
We're in it for the long haul. We do not take short cuts that may cause problems down the road. Clean and clear code and solutions is key, as we will maintain the code base for years to come. We are market leaders in our field and intend to strengthen our position even further.
The desktop software team is split in several scrum teams located in Kyiv and Stockholm and together owns the whole development lifecycle including frameworks for automated testing and continuous integration.
Description
On behalf of Tobii (www.tobii.com), we are looking for a skilled Middle .Net Developer for desktop scientific applications to join our Kyiv team on full-time basis.
Tobii Life
Working at Tobii is like being in the heart of innovation. Here you get to work on cool creative projects, together with passionate colleagues from all around the world. Our technology brings a voice to people with speech impairments, it helps us understand human behaviour and it is revolutionizing the way we interact with technology. Life is short so we choose to spend it building high tech products that matters.
If you prefer to build a company rather than just work for one. If you take pride in honest hard work and want to perform freely in an open environment where you can be yourself, you care about people around you will feel right at home.
Watch this video if you want to learn more about us.
Responsibilities
In this role, you will primarily work with Tobii Pro Lab, our scientific flagship product, developing a Windows desktop application in C#. You are going to participate in all phases of development. Starting from understanding the customer's needs in specific domain, working on concepts with Product Owners and scientific researchers, on the way you will work on "live breathing" architecture with other teams, constantly improving quality and optimizing environment, taking initiatives, challenges and leading them to completion.
Your days will be filled with:  
Improving our flagship scientific software with even more features with a slick UI and even slicker underlying code;
Producing and reviewing maintainable code following the best OOP/OOD practices in agile environment;
Being involved in the design of technical solutions;
Ensuring codebase is thoroughly tested by writing tests and maintaining test infrastructure;
Collaborating with teams in Stockholm and Kyiv regarding implementation details, process improvements and other efforts.
Requirements
We are looking for someone who has:
Knowledge of .NET, CLR and C# ins and outs, having 3+ years of professional experience with that;
Understanding of multithreading;
Knowledge in OOA/D, SOLID principles and modern techniques of software development;
Problem-solving and analytical skills;
A university degree in Computer Science or equivalent;
Ability to use English language for work related communication with colleagues.
Desirable
We find it to be a strong merit if you have experience or knowledge in the following areas:
Desktop applications development for Windows;
WPF technology and MVVM pattern;
C++ programming experience;
Low level graphics APIs e.g. Direct3D or OpenGL;
Network programming;
Multimedia platforms e.g. MediaFoundation or DirectShow.
What's in it for you
Ability to work on challenging, large and complex project;
State of the art, cool, centrally located offices with warm atmosphere which creates really good working conditions;
Unique working environment where you communicate and work directly with client;
At Tobii we want you to be yourself and we welcome applicants from all walks of life. No matter if you wear high heels or sandals, or if you spend your nights at the gym or prefer playing Dungeons & Dragons. Welcome to Tobii!
All our jobs at Tobii are about innovation, passion and not the least — making things real.
Client video presentation